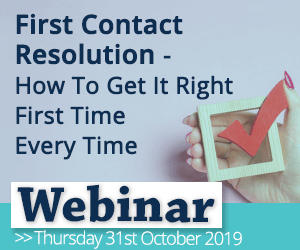 Webinar Date
- Thursday 31st October 2019 at 14:00pm UK time
Click here to register
Improving First Contact Resolution (FCR) is a great way to measure a problem from the customer's perspective and to highlight broken contact centre processes.
In this webinar, we'll share how to best measure FCR and then highlighting what we can then do with our results to improve contact centre performance.
And as it will be an interactive webinar, you will also have the opportunity to share tips and ask questions of the audience and other attendees. We run an interactive chat room in parallel with the webinar.
Panellists

Nerys Corfield
Injection Consulting

Jafar Adibi
Talkdesk

Rachael Trickey
Call Centre Helper
Topics to be discussed
Why FCR has become a key contact centre KPI
The foundations for measuring FCR realistically
How to use FCR results to improve contact centre performance
Whether or not "One and Done" is right for every scenario
---
Speaker Biographies
Nerys Corfield | Injection Consulting
With over twenty years experience, I know what makes a contact centre run well. Or trip up. That's why I'm perfectly placed to help customers understand what they're doing right and what they're doing wrong. With a no-nonsense, doggedly determined and disarmingly honest approach, I'm adept at giving customers confidence to change and reasons to invest in transformation. And when they've bought, I show them how to make the most of their new capabilities for maximum operational improvement.
Connect with Nerys on Social Media:
Linkedin
|
Twitter
Jafar Adibi | Talkdesk
Talkdesk Enterprise Contact Center empowers companies to make customer experience a competitive advantage. With enterprise class performance and consumer-like ease of use, Talkdesk easily adapts to the evolving needs of sales and support teams and their end-customers, resulting in increased customer satisfaction, productivity and cost savings.
Connect with Jafar on Social Media:
Linkedin
|
Twitter
---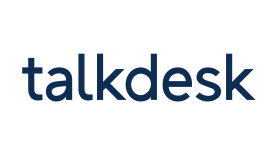 This webinar is brought to you by Call Centre Helper and is sponsored by Talkdesk.
You won't want to miss this exciting webinar.


Click here to register
This webinar is held at 14:00pm UK time, 15:00pm in Paris, 16:00pm in South Africa and 10:00am in New York. A replay facility will also be available.
If you are attending one of our webinars for the first time, we suggest you arrive 10 minutes early to allow for the software to download successfully.
---