Webinar: The Top 10 Employee Engagement Ideas
---
Webinar Date
- Thursday 10th September 2020 at 14:00pm UK time
Click here to register
Improving advisor engagement brings so many benefits to your contact centre. These include boosting performance, improving learning and reducing absence/attrition.
So, looking to improve engagement is a no-brainer. But, with the often limited resources that we have available in the contact centre, how can we do this?
In this webinar, we present a series of practical techniques to motivate advisors to deliver great customer service that will make for more happy customers.
And as it will be an interactive webinar, you will also have the opportunity to share tips and ask questions of the panellists and other attendees. We run an interactive chat room in parallel with the webinar.
Panellists

Guest speaker
to be confirmed

Mike Murphy
Genesys

Rachael Trickey
Call Centre Helper
Topics to be discussed
The keys to engaging employees in the contact centre
What are you doing that may be negatively impacting engagement?
Developing stronger relationships between advisors and team leaders
Can we measure engagement in the contact centre?
The tools that can greatly benefit the advisor experience
Top tips from the audience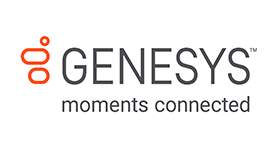 This webinar is brought to you by Call Centre Helper and is sponsored by Genesys.
You won't want to miss this exciting webinar.


Click here to register
This webinar is held at 14:00pm UK time, 15:00pm in Paris, 15:00pm in South Africa and 9:00am in New York. A replay facility will also be available.
If you are attending one of our webinars for the first time, we suggest you arrive 10 minutes early to allow for the software to download successfully.
---