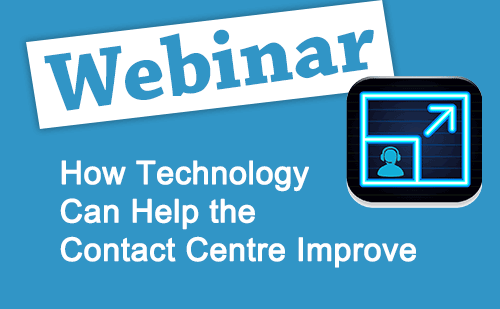 In this webinar we looked at how technology can help drive the contact centre forward, to deliver higher contact volumes and improve the customer experience.
Agenda
Introductions – Jonty Pearce – Call Centre Helper
Nicola Millard – BT
Topics to be discussed
Which technologies work best
Dealing with increased contact volumes
Best practices in contact centre technology
Technology of the future
Multichannel customer contact
Improving webchat (Live Chat)
Self service
Artificial intelligence
Robotic process automation
Knowledge management
Interaction analytics
Top tips from the audience
Winning Tip – "When considering self-serve technology think of the customer contact centre interactions as valuable v irritants. If a task is valuable to the customer and you resource, if task is an irritant to the customer and valuable to you automate, if an irritant to the customer and you eliminate it" thanks to Lesley11.
Original Webinar date: Thursday 16th November 2017
---