Webinar Date
- Thursday 18th November 2021 at 14:00pm UK time
Click here to register
With the rise of smartphones and the emergence of new channels of contact, call centres are being propelled into the digital space at an increasing speed.
Discover the latest digital trends, contact centre strategies and the future of omnichannel by joining this webinar. Set your contact centre off on the right path.
And as it will be an interactive webinar, you will also have the opportunity to share tips and ask questions of the panellists and other attendees. We run an interactive chat room in parallel with the webinar.
Panellists

Keith Gait - CXFO (MBA CCXP)
The Customer Experience Foundation

Martin Jukes
Mpathy Plus

Paul Wood
Business Systems

Jonty Pearce
Call Centre Helper
What You Will Learn
Key Topics:
Current trends in digital customer engagement
Basic customer expectations for different channels
Golden rules to simplify digital customer experiences
The future of omnichannel contact centres
How to shift customers across channels
Top tips from the audience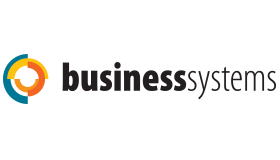 This webinar is brought to you by Call Centre Helper and is sponsored by Business Systems.
You won't want to miss this exciting webinar.


Click here to register
This webinar is held at 14:00pm UK time, 15:00pm in Paris, 16:00pm in South Africa and 9:00am in New York. A replay facility will also be available.
If you are attending one of our webinars for the first time, we suggest you arrive 10 minutes early to allow for the software to download successfully.