Closed-loop feedback consists of gathering feedback, taking action and following up. Through this process, employees and customers get the sense that their voice is being heard and is valued by the organization.
Those who provide feedback are not left to wonder what happened to their feeback. Instead, the loop is closed.
However, many contact centres will also categorize feedback after it's gathered. This helps to provide insights into how widespread the issue is.
With this being the case, the closed feedback loop that is generally recommended for contact centres looks something like this: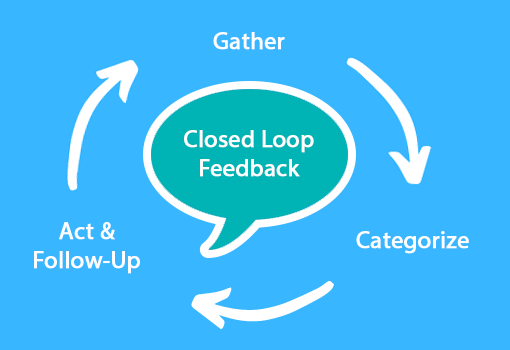 Unfortunately, it's true that most contact centres will not close the loop with customers at all. This is not recommended, as it subconsciously signals to the customer that their feedback is not important. After all, if you value someone, you respond to them.