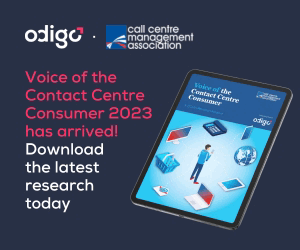 Right First Time (RFT) is a term that is used increasingly in contact centres. In this article Maxine Allard at Odigo defines Right First Time (RFT) and explains why it is important.
What Is Right First Time?
First Contact Resolution (FCR) is the any-channel version of the well-known first call resolution and assesses a single individual interaction via any touchpoint.
Right First Time (RFT) is when a series of interactions leading to resolution occur without the need to repeat any of the steps in the process. Each step was right the first time. This makes such a measure a gauge of accuracy for entire contact centre processes.
For example, is there a lot of repetition in the system when moving between channels? This is key, as back in 2018, a study of customers showed that it took on average 6 different interactions to resolve a query.
Why Calculate Right First Time (RFT)?
To calculate Right First Time requires having a data set of completed interactions and then calculating the percentage that were performed without repetitive steps.
The result gives an idea of efficiency; however, to operationalize this knowledge requires detective work and being able to walk in a customer's shoes to identify where improvements could be made.
This is much more of a proactive approach than FCR as it leads to problem-solving and refining of entire processes, not just reacting to singular pain points. By getting every possible customer journey correctly configured, it maximizes efficiency.
This has the effect of making contact volume through an organization much more predictable, bypassing the situation during high-contact volume where inaccurate processes just lead to repeat requests that go round and round in the system and self-perpetuate the spike.
Such a strategy also goes on to deliver additional benefits to cost and CSAT beyond what could be achieved using FCR alone.
Thanks to Maxine Allard at Odigo
To discover more call and contact centre metrics, read these articles next: