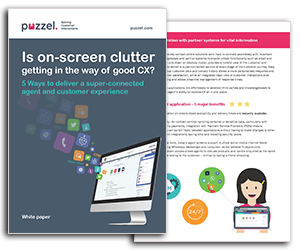 Clutter on agent desktops is a problem. It causes agent frustration, lengthens handling times and damages quality of service.
But with agents constantly switching between tools, what can be done?
This report highlights five innovative ways to combat the issue.
White Paper written by: Puzzel
Click here to download your copy of the White Paper.
---