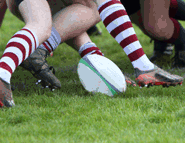 This month we bring you news from Firstsource, Webhelp UK, Enghouse Interactive, LiveOps, NICE, Genesys, Interactive Intelligence, Syntec and Transversal.
Webhelp UK shortlisted for CCA Excellence Awards
Webhelp UK has been shortlisted for three industry accolades at the 2015 CCA Excellence Awards. Categories the business has been nominated for include:
Contact Centres – Great places to work, Webhelp Derby
Best Outsourcing Partnership, Office Depot
Contact Centre Team of the Year – B2B
"These three nominations are testament to the hard work, dedication and innovative thinking displayed by colleagues across the business," said David Turner, CEO at Webhelp UK. "It's fantastic to know that the judges believe we are doing the best by both our clients and the people that work for us."
---
Firstsource wins at UK Customer Experience Awards
Firstsource Solutions has won two prizes at the UK Customer Experience Awards 2015.
'Business Change or Transformation – Transformation at the Heart' category in partnership with broadcaster Sky's online streaming service NOW TV.
Silver in the 'Technology and Telecoms – Amazing Customer Experience' category with its mobile network partner giffgaff.
"This double win is a great achievement for our staff and a tribute to the passion and dedication they show at all levels in providing world-class customer experiences for our clients' customers," said Gavin Snell, MD & President at Firstsource Solutions.
---
Enghouse Interactive wins Frost & Sullivan Contact Centre Award
Enghouse Interactive has received the 2015 European Hosted Contact Centre Price/Performance Value Leadership Awards from Frost & Sullivan.
Frost & Sullivan evaluated two key factors—price/performance attributes and customer impact—in order to assess best practice across multiple business performance categories.
"We've always been focused on delivering contact centre solutions targeted at a range of different business sectors with a primary focus on helping customers achieve a high return on investment at a low TCO," said Jeremy Payne, International Group VP Marketing at Enghouse Interactive. "We are delighted to receive this independent industry recognition for the success we have achieved in delivering price/performance value and positive customer impact."
---
LiveOps named market leader by Ovum
LiveOps has been recognised by research firm Ovum as a Market Leader in the multichannel cloud contact centre industry.
The Ovum Decision Matrix states: "LiveOps has continued to invest in and strengthen its cloud contact centre technology division, while maintaining its long-established reputation as a large contact centre outsourcer. LiveOps has strong technical capabilities and is well regarded by its customers. It has used its understanding of agents and contact centres to develop its tools and has continued to innovate, delivering a number of unique capabilities."
"We know that happy agents make for happy customers. Personal interactions and human connection inspire brand delight—that's why we've continued to focus on new and innovative ways for brands to more effectively engage with their customers by streamlining the agent experience," said Vasili Triant, CEO of LiveOps.
---
NICE implementation recognised as Best CRM Project in Indonesia
NICE Systems has been recognised as the Best CRM Project in Indonesia and has received a 2015 Technology Implementation Award from The Asian Banker, following its successful implementation at PermataBank.
"We are proud to recognise NICE and PermataBank for their outstanding collaboration on this project, which focused on early engagement, clear goals, and well-defined KPIs," said Mr. Foo Boon Ping, Managing Editor at The Asian Banker. "NICE and PermataBank certainly stood out among the competition."
---
Genesys named a leader in Contact Center Infrastructure and Software
Genesys has been recognised as a leader in International Data Corporation's "IDC MarketScape: Worldwide Contact Center Infrastructure and Software 2015 Vendor Assessment."
The study includes an analysis of 12 worldwide product vendors selling to end users and service providers, which in turn provide contact-centre-as-a-service (CCaaS) or hosted solutions.
"We're setting a new standard for what customers should expect from vendors in the industry," said Paul Segre, President and CEO of Genesys. "This report validates that the Genesys Customer Experience Platform combined with our strategic cloud investments and product innovation continue to separate us from the field as a market leader."
---
Interactive Intelligence named 2015 EMEA Company of the Year
Interactive Intelligence has received Frost & Sullivan's 2015 EMEA Company of the Year Award in Customer Contact.
The award, which Interactive Intelligence has received for two consecutive years, was presented by Frost & Sullivan based on two key factors: visionary innovation and performance, and customer impact.
---
Syntec named on Supplier of the Year Awards' shortlist
Syntec have been named on the shortlist of The Direct Commerce Supplier of the Year Awards. The winners will be announced at DCA's Presidents Dinner on 22nd October at the Lancaster London Hotel.
"It's really nice to be recognized by the Direct Commerce Association's customers in this way, for the work we do supplying them with integrated network-level telecoms services and cloud contact centre solutions," said Simon Beeching at Syntec. "Two innovative Syntec services have proved real winners in the last year: ScreenView for agents to see caller information in real time, linked to our ResponseTrack analytics on the customer's website behaviour prior to the call; and our CardEasy 'keypad payment by phone' PCI-DSS compliance system."
---
Transversal Web Self-Service named in Trend-Setting Products of 2015
Transversal's web self-service technology has been named one of KMWorld's Trend-Setting Products of 2015.
"It is a huge honour to be recognised in such a prestigious list and by people who know the industry inside out," said Chris Hall, Chief Marketing Officer at Transversal. "Customer service has never been more important for businesses, but the onus on companies like ours is to deliver simple-to-manage solutions that not only enhance and deepen customer interaction, but also positively impact the running and efficiency of a business. We believe we have that combination in our web self-service product and are thrilled that others feel the same."
---