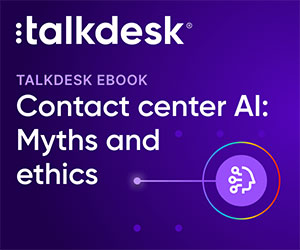 Talkdesk has been selected by Zolar, a Berlin-based green tech company, as its contact centre provider.
Talkdesk will supply voice services and Talkdesk for Salesforce to the Zolar team of solar energy advisors, enabling them to provide more streamlined interactions with customers while leveraging and maintaining a comprehensive view of the customer journey.
Zolar employs a team of solar experts who advise customers throughout all phases of the purchasing process, from initial enquiry to the creation of a rooftop solar energy solution tailored to the unique needs of each customer.
With Talkdesk CX Cloud, an end-to-end customer experience solution, Zolar can quickly and easily field their typical daily volume of more than 1,000 customer calls, even when staff work from home.
Through the solution's deep integration with Salesforce, they can also access and maintain a complete view of each customer engagement to further personalize the experiences.
"We needed a solution with advanced routing capabilities and a view into call behaviour," said Markus Schaffrinski, Chief Technology Officer, Zolar. "Talkdesk CX Cloud gives us a sophisticated, yet simple-to-use tool with smart routing right out of the box.
"By allowing us to respond more efficiently, from anywhere, and provide a better overall experience, this means our customers can come away not only feeling good about choosing a clean energy solution, they also feel added confidence in having entrusted Zolar to power it."
"The fast growth of Zolar is rooted in its passion for the environment and focus on delivering the highest quality product and service. They exemplify the magic that happens when purpose truly drives execution," said Tiago Paiva, chief executive officer and founder, Talkdesk.
"As more households throughout Europe turn to green energy, Talkdesk looks forward to supporting their mission with advanced contact centre tools for helping Zolar deliver more great customer experiences."
For more information about Talkdesk - visit the
Talkdesk Website