Here are some ideas you could try to help you run a smarter contact centre operation.
1. Combine Quality Assurance with training
The training manager should also be your Quality Assurance manager.
This manager can then ensure that training is right, by picking up on any quality issues and tailoring the training accordingly.
If this isn't possible, the two managers should work closely with one another.
With thanks to Emily and Matt
2. Create an entire workforce of Super Agents
We are looking at introducing Super Agents across the board, so that all agents can handle all queues.
This is also partly because we've seen lower levels of attrition in our existing team of Super Agents.
With thanks to Mark
3. Send out important updates via SMS
We now use an SMS system to contact customers with important updates.
This prevents our agents from having to spend hours ringing each of our customers individually.
With thanks to Alix
4. Make sure your knowledge base is kept up to date
We have a fully loaded knowledge base system.
This helps to ensure our agents always give out the correct information – and also helps to reduce paperwork (as the resources are all online).
With thanks to Robin
5. Push live chat as customers land on your 'contact us' page
We monitor when our customers land on our 'contact us' page – when we know they are looking at our phone number – and push a live chat to them instead.
We then try to help them online to save them joining the busy phone queue unnecessarily.
With thanks to Jamie
6. Analyse peaks in demand and adjust services accordingly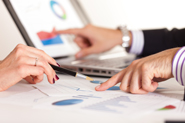 The FaceTime generation interacts with their friends and family on an anywhere, any time basis – and they are beginning to expect the same from their customer service experiences.
To meet these expectations, you'll need to analyse peaks in demand for your services (including phone, webchat and social media) and then make sure you staff up accordingly.
There is no point in your webchat team going home at 5pm if peak demand is 7pm-9pm.
7. Attach different phone numbers to your marketing campaigns
One simple way to assess where your calls are coming from (without having to ask) is to assign different numbers to your different marketing campaigns.
This way you'll know whether your calls are coming from your website or television advert – and be able to tailor future marketing campaigns accordingly.
8. Web-to-call can provide agents with real-time data
A web-to-call service can help to provide real-time customer data to both your agents and your marketing department.
By providing an individual phone number to each customer on your website, agents can see exactly what the customer has been browsing when they pick up the call.
This can help them to tailor their up-sell activity to the specific interests of the customer. An agent at a travel company, for example, could gauge what the customer's budget is from the destinations they've already browsed, or know that they've been looking at romantic breaks and are unlikely to be interested in family-friendly resorts.
9. Use past behaviour to route customers to the right agent
Intelligent routing can help direct your customers to the right agent – based on their past behaviour rather than their IVR choices.
For example, customers looking at Greek holidays on your website can be put straight through to the Mediterranean sales department, while customers who've made previous purchases can be jumped to the front of the queue.
With thanks to Simon Beeching at Syntec
10. Go paperless
We have a paperless office, with all paper-based documents now online.
With thanks to Matt
11. Introduce social media and webchat
We've introduced social media and webchat as new ways of providing customer service.
With thanks to Tom
12. Allow your smaller queues to be answered first
It is important to set the right priorities on the queues, because larger queues will create issues with the smaller ones.
We set our priorities so that the smaller queues are always answered first.
With thanks to Mark
13. Create self-help videos to answer FAQS
Consumers are increasingly turning to YouTube for answers when they experience a problem – in search of a visual rather than written solution.
To help meet this new demand, you could create a YouTube channel for your business – featuring video responses to your most frequently asked questions.
You could also embed these videos on your company website, so that they are easy for your customers to find.
With thanks to Marcus Hickman at Davies Hickman Partners
14. Direct customers to your website FAQs in the IVR
Help customers with simpler issues to help themselves, by directing them to the FAQ section of the website from within the IVR.
With thanks to Noelia
15. Transfer the customer to an automated payment line
Transfer the customer to an automated payment line, via the IVR.
This can help the contact centre deal with these simple transactions without taking up agent time.
You can then offer your customers the option to talk to a live agent at the end, if they need to.
With thanks to Rhys
16. Research your customer before introducing video chat
If you want to include video chat in your services, you should thoroughly research your customer first.
You are more likely to see success with generation Y than with the older generations.
With thanks to Thato
17. Use webchat to help support customers with technical queries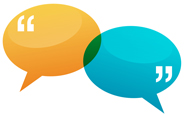 Our Technical Team use webchat in order to support our customers with their technical questions about our products.
This has the added benefit that the customer can read the instructions at their own pace (and reread the instructions where necessary), rather than the agent having to verbally repeat themselves.
With thanks to Angela
18. Screen sharing can enable a higher quality of service
Enabling your agents to screen share with the customer can help to boost the customer experience.
It can make resolving queries easier, as agents can adopt a 'show and tell' approach. It can also provide more opportunities for up-selling as agents can navigate them to pages showing complementary purchases.
With thanks to Thato
19. Fully train your agents before launching new technology
Make sure your agents are properly trained before your organisation goes live with any new technology, or the benefits are unlikely to materialise.
With thanks to Dougie
20. Integrate your phones with your CRM system
Full integration between your phones and CRM system can allow your agents to see the customer's name, payment history, etc. when they answer the call.
Your agents will be better informed and offer a far better experience to the customer.
With thanks to Mark
What have you done to make your contact centre smarter?