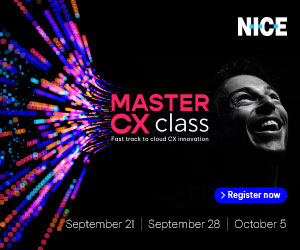 Our readers share their top tips for improving First Contact Resolution (FCR).
1. Review your repeat contacts and see what you could do differently
Each month we sit down and look at the records of the people that have contacted us the most.
We then discuss how we could have stopped these contacts from happening.
The main areas we look out for are how we dealt with the call and faults in our website's information.
With thanks to Kate
2. Prevent email ping-pong where possible
Preventing email ping-pong can go a long way in improving First Contact Resolution.
One of the best ways to resolve this is to make it easy for agents to receive all the information they need from a customer in one email.
A template questionnaire can be useful here.
With thanks to Eric
3. Ask your customers if they feel their issue has been resolved
We find that the best way to encourage a culture of First Contact Resolution is for the agent to ask the customer "Is your issue resolved?" at the end of every call.
With thanks to Claire
4. Stop allowing agents to mark calls as "resolved"
We've stopped our agents from marking calls as "resolved" or "unresolved".
Instead, our system generates this status depending on what has been entered.
This way we find we can address the issues causing FCR failures from a more accurate and consistent source.
With thanks to Lisa
5. Ask your customers smarter questions
We have found that our phone and webchat agents have helped improve our First Contact Resolution rates by using smarter questions and thinking ahead while talking to the customer.
With thanks to Claire
6. Don't target on AHT
Targeting on AHT per call can negatively impact FCR, as one longer call (where the issue is properly resolved) is far more efficient than several short ones.
However, agents aren't always aware of this.
With thanks to Eric
7. Regular updates can stop duplicate requests entering your system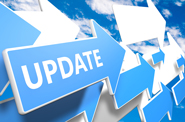 We are improving our CRM so that the back-office staff enter update notes that are automatically emailed to our customers each morning.
These notes are also visible on the website for customers raising a request.
We find that this information prevents customers raising requests twice, which can negatively impact on our FCR figures.
With thanks to Lisa
8. Look at what causes escalations
We're looking to prevent contacts that lead to escalations (and hinder First Contact Resolution).
For example, non-working website products and financial issues.
With thanks to Eric
9. Train your agents to improve their soft skills
We've looked at our experience maps and brought in some soft-skills mindset training to improve FCR rates in our contact centre.
With thanks to Ruth
10. Add in more structure for the agents to follow
We are currently looking into adding more structure and processes for our agents to follow.
We are also measuring the time it takes to complete our processes, to help trim out "the fat".
With thanks to Cameron
11. Properly listen to the problem
Engage with the customer and really listen to the problem.
This will help you to properly understand and resolve it.
With thanks to Marion
12. Make sure your team managers understand the role of front-line agents
We found that some of our FCR failure was due to a lack of understanding of the end service.
To help resolve this, we sent our team managers on a 'Day in the Life' training course.
With thanks to Evelyn
13. Create an online help-hub to reduce the number of customer contacts
We have an online help-hub for customers.
This is 'no contact resolution' and keeps a lot of issues out of the contact centre.
With thanks to Ruth
14. Change your business culture and agent behaviour
There are many areas which could be damaging your FCR rates.
Start by addressing your business culture, investing in training and changing behaviours.
You should also consider investing in CSAT and new systems, as well as process improvements.
With thanks to Karen
15. Use speech analytics to identify the reason behind each call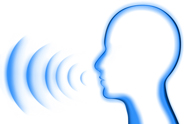 Using speech analytics, we measure which reasons are generating the most call volume.
We then investigate why and feed this information back into agent training.
With thanks to Bryony
16. If email starts to ping-pong too much ask for a phone number
We have a cap on the number of times emails can be exchanged between an agent and a customer.
Once this limit is reached, the agent asks for a phone number and continues dealing with the query via that channel instead.
This prevents our email FCR rates going through the roof – and our customers getting too frustrated.
With thanks to Kate
17. Find out how joined-up your processes are
We split our First time Contact Resolution information down, so that we can see how often the call centre team has needed to gain support from other departments.
This helps us to see how joined-up the processes are.
With thanks to Kate
18. Share customer survey information with your agents
We have a customer survey system where we report on customers' comments on our service.
We distribute these to our agents on a weekly basis.
This information helps our agents recognise what they need to do to improve service and which areas may be their weak points.
With thanks to Cameron
19. Try introducing self-service options
We are introducing webchat as part of our new telephony upgrade.
This will depend heavily on IVR to provide signposting to the web for self-serve – and should help to support First Time Resolution as customers won't have to come into the contact centre at all.
With thanks to Lisa
20. Invest in a good knowledge base for your agents
Invest in a good knowledge base for your agents.
With thanks to Eric
21. Create agent scripts for common problems to create consistency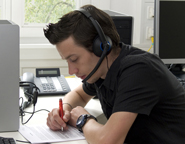 We are implementing scripts and templates for our top 10 customer enquiries.
The aim of this being that, no matter which agent picks up the phone, the customer gets the same answer in the same timeframe.
This has worked well for us in the past.
We have 3 different ways of displaying these scripts – printed versions are on desks, an interactive script is accessible from within our knowledge base, and a back-up Excel version can be pasted into our logging system.
With thanks to Cameron
22. Make sure all departments understand how FCR impacts the bottom line
We really need to get all other departments to understand how much FCR impacts the business and the bottom line.
Until they understand, process failures will continue.
With thanks to Ruth
Read this article for more on First Contact Resolution, including some FCR best practices.