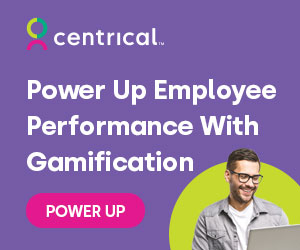 Demo Day | June 13th at 11am ET / 4pm BST
Digital innovation, evolving customer expectations, and ever-changing security concerns are creating new challenges for frontline Insurance and Financial Services teams.
That's why it's more important than ever to build and scale programs that empower your sales and service agents with the knowledge, motivation, and coaching they need to delight customers and deliver best-in-class customer experiences!
Join us on June 13th at 11am ET / 4pm BST to see how Centrical can help your team quickly improve key metrics such as adherence, quality, FCR, and CSAT by gamifying performance, improving team engagement, and addressing knowledge and performance gaps in the moment of need.
Gain a competitive edge! In this session you will learn how to:
Maximize upsell and cross-sell opportunities while driving better customer experiences by improving employee product knowledge with targeted microlearning and creating healthy competition with gamified performance targets.
Elevate the employee experience from onboarding and beyond to reduce early attrition and increase employee lifetime value.
Execute practical strategies to upskill, coach, and engage agents to improve handle times, lower attrition, and increase customer satisfaction.
Reduce the ratio of supervisors to agents to lower your costs by empowering team leaders with AI coaching recommendations
Mitigate risk by keeping employees informed and up to date with product and regulatory changes