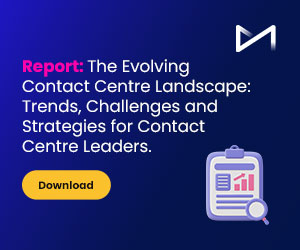 Costs are rising across business sectors and it's certainly the case that BPO contact centres are feeling the pinch too.
Salaries are rising with the cost of living, with pay rises of between 5% and 10% common in the industry. At the same time, talent is in short supply. Finding and keeping good people means providing competitive salaries alongside other employment benefits.
According to the Office for National Statistics (ONS), over a quarter of all businesses (26%) expect to raise the price of goods and services in February 2023, as a reaction to the rising costs of doing business.
The escalating costs of energy (35%), raw materials (27%) and labour (23%) were the main reasons behind the hike in prices.
In the contact centre world, customer expectations are rising as more of us shop, bank and pay bills remotely.
Satisfying that demand requires a skilled workforce with access to the right technology. Customers want to get in touch in the way that best suits them at any given time.
Or to put in another way, this isn't the time to be cutting your workforce to the bone or abandoning your next technology refresh.
BPOs face unique challenges on top, because their portfolios often include clients with differing needs. Updating staff skills to keep them up to speed with new client requirements involves a significant investment in training and education.
At the same time, hard-pressed clients are squeezing BPOs on price, and price and service flexibility have become key in securing contracts.
It feels like something of a perfect storm for BPOs, who face increasing costs and at the same time significant pressure to keep prices down.
One way to meet the storm head on is to cut expenditure in your contact centre, but how do you do that without sacrificing the service levels clients demand?
Here are seven ways.
How to Reduce Costs in Your BPO Contact Centre:
Turn to Omnichannel Contact Centre Software
Clients want to interact with contact centres by phone, text, email and webchat. That has forced many BPOs to invest in a separate system for each channel, piling on management and maintenance costs and complicating supplier administration.
A single omnichannel solution not only hugely reduces these costs, it also creates a more integrated, data-rich contact centre environment, improving customer satisfaction rates. One solution, one supplier, one service contact and one invoice.
An omnichannel solution creates an integrated environment that gives agents the information they need, when they need it.
That negates the need for continual training on systems, and a single solution is far easier for new agents to grasp than multiple separate services.
Agents also work more efficiently, increasing the productivity of your contact centre by handling multiple interactions simultaneously.
Focus on Training
A well-skilled workforce handles interactions with speed and professionalism. More customer issues are solved on the first call. Errors are reduced.
Ultimately, you may even be able to reduce staffing levels at certain times. Performance management programmes with feedback and coaching can also ensure your agents are working as efficiently as possible.
Better Workforce Management
Talking of staffing, a smart workforce management tool can make sure you always have the right balance of resources at the right time.
An AI-driven system can refine staffing levels over time, meaning you're never paying for more staff hours than you need.
Reduce Call Waiting Times
Reducing average handling times (AHT) can lower costs because it means you can do more with less. But there's a balance to be struck.
Reducing AHT shouldn't be allowed to come at the expense of customer experience. We explore ways to get the balance right in our blog how to reduce average handle time (AHT) while improving customer experience in your BPO contact centre.
Make Automation Work
Automation means getting technology to handle some of the basic, repetitive and time-sapping tasks that otherwise would be the responsibility of your agents.
It can significantly reduce your workforce costs, and increase job satisfaction. That last point is important. Recruitment costs are a major brake on profitability.
One obvious automation is providing self-serve options for customers. That means basic services like payments and account checks can be carried out without contact with an agent, saving time and ultimately money.
Route Calls Accurately
The quicker a customer call gets to the person who can solve their problem, the better it is for everyone. Customers are happy with their experience.
Agents don't waste time rerouting calls, and the lower your cost per call. Test and refine your incoming call pathways to make sure they're as efficient, logical and straightforward as possible.
Re-Evaluate Your Technology
Do you have the right technology for the needs of multiple clients? Do you have an omnichannel environment in one integrated service? Can you offer self-serve secure payments, in-call agent coaching and intelligent workforce management?
If your technology is lacking or expensive, it might be time to re-evaluate your provider. This could lead to reduced maintenance and management costs, as well as lower software licensing costs.
Check out vendors that have specific experience of the challenges BPOs face.
The takeaway here is that you're not defenceless against rising BPO costs. By priming and refining your systems and processes, you can drive efficiency and keep costs to an acceptable level, even in this perfect storm.
This blog post has been re-published by kind permission of MaxContact – View the
Original Article
For more information about MaxContact - visit the
MaxContact Website