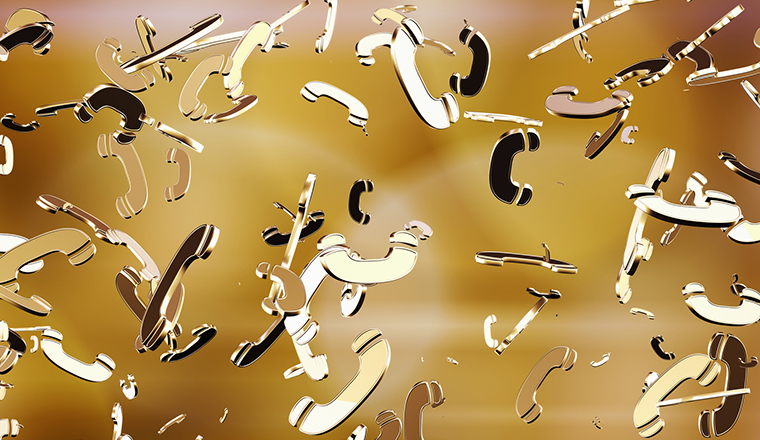 There are many ways you can increase your productivity in cold calling by assessing figures and comments received from your clients. It may seem difficult from the start; however, efforts spent on a daily basis will give you a clear picture of whether you're doing it right or wrong.
Below there are some tips based on personal experience and outside observations.
Tip 1. After doing cold calling for 60 consecutive minutes take a 15-minute break. Don't use this time for writing notes or doing a follow-up to previous calls in your CRM or papers. This quarter of an hour is a perfect opportunity to drink a glass of water or a cup of tea, take a breath of fresh air, if possible, or let your voice and larynx rest for a while.
Tip 2. Always do some preliminary analysis of who you are going to call. Although cold calling is a way to reach wide unknown audiences, it is certainly possible do it in a targeted way. You will see a rise in response in numbers and closed deals as a result.
Tip 3. Asking a one-word question like "Why?" "Who?" "When?" during a call will certainly speed up communication. You should, of course, be very attentive of when to ask, so as to listen carefully to avoid pauses or unanswered questions.
Tip 4. Learn as many facts as you can about the value of the products and services you offer. People may ask you the most unexpected questions about what you sell, so this should motivate you to look in-depth at your offer.
Tip 5. Learn to talk to personal assistants (PAs) rather than trying to get through to the CEO immediately. PAs can be your allies in better explaining to the Executive what you sell and why it is better or preferable to your competitors.
Tip 6. Always be ready to deal with objections in a structured way so as not to break the timing. For example, the statement is: "He does not have time to talk to you right now."
Sample response: "When is the best time for me to call him/her back?" rather than "Will it be ok if I hold the line for a while?"
Or perhaps the question is: "What is this call about?"
Sample response: "I think we could help you with recruiting for your lately advertised senior audit vacancy" rather than "Haven't you ever heard about us or our services?"
You may also be asked "Can you send him something in writing?"
Response: "Of course. Can you spell the email address to which I could send the full pdf colour presentation about our range of printing and typesetting services" rather than "I prefer face-to face talking to impersonal communication."
Tip 7. If you need a meeting with a decision-maker then say so to a PA or at least let his office know about it. Any person-to-person meeting is more productive in the final run and it counts much towards your personal statistics.
Tip 8. A lot of attention should be paid to maintaining call centre comfort where background noise must be completely removed. This is a must as your client deserves to be attended to with your full attention and be satisfied that they are getting a personal touch from a branded company.
Tip 9. Get them to call you back rather than leave the call unanswered. In the final run, you won't lose any of them at all!
Thanks to Natallia Maaluf, Recruiter at First Consulting Co. Ltd., Minsk, Belarus
---