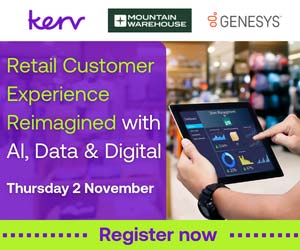 In our digital world, organisations need a mindset that goes way beyond simply optimising the efficiency of the contact centre. It's no longer enough to monitor and evaluate individual agents against arbitrary, impersonal KPIs.
Agents want to feel motivated, rewarded, and engaged. And for their skills to be recognised and reliably communicated. Otherwise, they won't think twice about switching off or, worse, they'll walk.
In this blog, we examine the growing presence of Genesys Workforce Engagement Management (WEM) in ensuring such human factors are taken account of in today's contact centres.
How We Got Where We Are
Back in the day, supervisors relied on spreadsheets to forecast and schedule call centre resources. Technology's come a long way in reducing manual effort like data gathering.
But there were limitations, nevertheless. Workforce management and workforce optimisation shifted the focus to putting the right resources in the right place at the right time. However, KPIs such as speed of answer still called hard-pressed agents into question.
In the wake of the pandemic, the 'great resignation' triggered a shift to hybrid working and, worse, the loss of valuable experienced agents.
Now, with Genesys Workforce Engagement Management (WEM), contact centres are refocusing their minds. Creating a positive employee experience (EX) with agents rightly seen and treated as invaluable human assets, rather than costly commodities.
WEM enables companies to monitor performance, support employee development and engage with them in ways that drive results.
Empowering managers, increasing speed to competency for new hires, and gamifying contact centre KPIs through AI introduction, WEM improves forecasting efficiency and accuracy with flexible scheduling rules.
Easier quality assurance rests on the ability to record and quickly retrieve all interactions, including voice calls and employee screens.
Why WEM Is No Longer Just Nice-to-Have
The old saying 'happier agents make happier customers' has never been truer. Research by found companies that adopt WEM have a 60% increased chance of highly engaged and motivated employees.
They are also 82% more inclined to provide better customer service, and 96% more likely to achieve overall profitability.
Set against that, as noted above, is increased attrition and its rising costs. Historically, contact centres saw typical employee turnover in the range of 30% to 45% per annum.
Now some are seeing rates as high as 100%. The cost of hiring a new frontline agent is estimated at about 20% of annual salary (typically between £10,000 and £20,000).
The same report says lowering attrition by as little as five percent can save over £500,000 (although obviously dependent on the number of agents employed).
Encouraging Agents to Stick Around
Make the best of both worlds by creating a contact centre environment where employees want not only to stay but also to over-achieve.
Built on a Genesys Cloud CX leading contact centre as a service (CCaaS) platform, among WEM elements designed to encourage people to flourish and remain in post are:
Giving Agents a Say About Where and When They Work, including the introduction of micro-shifts. Recognising shift patterns and work-life expectations have fundamentally changed, WEM helps planners to schedule better instead of being bound by rigid rotas.
Gamification Tools Allowing Agents to Take Control, Even at Home. They can see how they measure up through WEM scorecards and leader boards while visualising areas for further development. And their achievements will be rewarded more fairly.
Supporting Their Roles as Empathetic, Emotionally Intelligent Problem Solvers, agents are dealing with evermore stressful situations. Supervisors should be given the power and oversight to intervene and prevent or head off burnout.
On that last point, the Genesys Tempo mobile app, which is embedded within WEM, allows the creation of time-out rules so agents are allowed the luxury of space to reset.
Assuring Solid Performance Incentives
Turning to tools intended to raise agent performance – individually and as teams – game-changing benefits from aligning an engaged workforce with cloud-native WEM include:
Replicating Top Agents' Skills to Deliver Brilliant CX requires close tracking of star performers and successful interactions that lead to sales. Such WEM insights are developed targeted training programmes for every agent to attain full potential.
Making It Easier to Connect Real-time Agent Schedules with systems like payroll, through more automated and efficient WEM-enabled processes. For example, assuring accurate and faster salary and overtime payments.
Using Artificial Intelligence (AI) to Surface Near-Hidden Meaning from conversations, revealing information that can be used, for example, to identify voice and chatbot opportunities and thus release agents for more fulfilling work.
Picking up on that final issue, and embedded in Genesys WEM Intent Miner, AI-powered analysis uncovers insights into the things customers deeply care about.
It's long been the case that the organisations that truly invest in EX will be the winners. With WEM, that prize not only comes side-by-side with CX improvement but is also bigger and more attainable.
This blog post has been re-published by kind permission of Kerv Experience – View the
Original Article
For more information about Kerv Experience - visit the
Kerv Experience Website