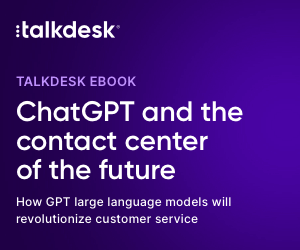 João Safara of Talkdesk takes us through some key drivers for cloud migration and how you can save money.
The dramatic events of 2020 forced organizations to change the way they operate on so many levels. From simple things like remote connectivity or equipping your team with hardware, to how the best customer experience (CX) can be delivered.
As the dust settles and planning begins for the next fiscal year, the focus is now on how businesses can remain cost-efficient in these very uncertain times.
The answer is moving to the cloud. The cost and performance of IT operations is one of the top reasons organizations are migrating to the cloud, according to a report by Deloitte.
Gartner also places cost optimization as the top factor for businesses to migrate their operations to the cloud.
The advantage of this recent model is that organizations can select and customize an IT architecture that best fits their business needs, perfectly juggling demands from customers, IT team's bandwidth and cost-saving strategies.
Let's take a look at the top drivers for cloud migration and how they positively influence cost-saving policies.
Security and Data Protection
Call centre agents worldwide shifted rapidly to a work-from-home (WFH) scenario. In some cases, organizations even brought in more agents to meet higher customer demands.
With a lot of staff now using private networks and devices, the concern to safeguard information security has never been so pressing.
Depending on the country and industry, a data breach can cost anywhere from $1.25 million to $8.19 million. Needless to say, this is not good.
Cloud-based solutions are better equipped to allow you to proactively monitor the security status of your contact centre, anytime, in real time, through the usage of AI-infused dashboards, analytics and alerts.
You'll be able to mitigate any threats before they become a real danger to your organization and your budget.
Data Modernization
Updating the way your call centre stores and analyses data can be a real game-changer to deliver superior CX.
Cloud solutions help you to integrate third-party systems in minutes, so your teams have all customer data at hand when they need it the most so they can deliver higher performance.
This idea of unified tools means your call centre supervisors can easily access both historical and real-time data, as well as share information across the organization.
This will consequently help equip your agents with better real-time information to generate higher customer satisfaction (CSAT) and retention by responding with relevant information as circumstances change.
Cost and Performance of Operations
If 2020 taught us anything, it's that things change fast. As such, organizations must stay agile and efficient. On-premises infrastructures, implementations and upgrades can be expensive and many providers require lengthy maintenance contracts.
Cloud solutions, on the other hand, are known to be flexible and scalable, presenting a pay-as-you-go model. This allows you to bring in more agents as needed, avoiding costly installation and maintenance of on-premises systems.
Talkdesk is the cloud-based contact centre for enterprises that allows you to migrate your business at your own pace, with expert help every step of the way.
Our end-to-end solution is highly scalable, intuitive and AI-infused, empowering businesses to take their CX and workforce engagement strategies to the next level.
This blog post has been re-published by kind permission of Talkdesk – View the
Original Article
For more information about Talkdesk - visit the
Talkdesk Website