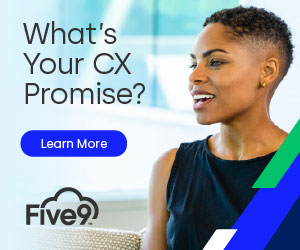 You ever go into a meeting a little nervous only to have it go super-smoothly? Like suspiciously so? For hours. Only to finally let your guard down, to tell yourself you were worrying for no reason, right before the other shoe drops? I do.
But, it turned out this was the meeting when I knew I had to write Blueprint for the Contact Center of the Future.
Imagine this scenario. You're sitting around with your fellow line of business and industry experts enjoying a snack break after a couple hours of really productive collaboration, when a team of a different kind of experts strolls on in.
These experts go by two letters: I.T. You knew they were coming; after all, you invited them. But you were just having such a good time, enjoying the synergy of ideas, that you forgot.
And now? Now these people, who know little about contact centres and even less about the kinds of interactions you strive to have with customers, sit down at your meeting and start asking seemingly irrelevant questions. It can really suck the juice out of your oranges, you know?
Unfortunately, these kinds of flow disruptions happen all the time during digital transformations. Teams from all over the business assign members to the selection committee, who—in theory—each bring unique experiences and viewpoints that will enrich the end result.
But in real life it feels like everyone is speaking a different language. You know the decision needs the oversight, especially for security, performance, and compliance, but you wish the collaboration process wasn't so contentious.
The good news is: it doesn't have to be that way. With the right set of plans, and a little change in perspective, we can ensure everyone is on the same journey. A journey to the contact centre of the future.
That's what the book is all about. It's the guide you need to dot your i's and cross your t's, to not miss anything. It will help you become a better partner during the decision-making process.
By learning about the concerns and considerations of your colleagues—where they are coming from, and a little bit about all things contact centre—you can better contribute your area of expertise to the overall contact centre project or initiative.
I chose to take readers on their journey using a metaphor of building your dream home because I watch too much HGTV. And just like how every family's vision for the perfect forever-home is different, every business's need is a little bit different.
But the thought process and milestones you pass along the way are similar. So, I guide the reader step-by-step—from choosing the perfect plot of land (or in our case, cloud), to selecting a decorator, all the way to welcoming your customers and agents at a beautiful house-warming party.
My hope is, together, we can foster better collaboration between the lines of business and IT, so we can start moving forward—as a business, and as a team.
We hope you enjoy Blueprint for the Contact Center of the Future. Click here to check out a free sample.
This blog post has been re-published by kind permission of Five9 – View the
Original Article
For more information about Five9 - visit the
Five9 Website