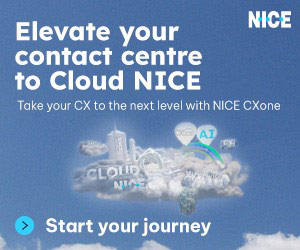 What is a Cloud Contact Centre?
Cloud call centres are an evolution of the on-site call centre system to a cloud-based system. The on-site call-processing software has become an instantly available infrastructure to provide the services without maintaining software on computers.
This saves organisations both money and time as they don't need to carry out costly upgrades, which also require time to update. The cloud call centre also avoids damage due to disaster or vandalism. The software is off-premises and there is usually an integrated back-up system to prevent loss of data.
The cloud-based call centre is usually adaptable, and can be scaled according to the size of the organisation.
Flexibility is one of the key advantages of the cloud-based system. It can be used on any computer, so it's not limited to one place. Agents are no longer limited by  location, so they can work as they want to, at home or in the office. The service is on demand, so any number of agents can work anywhere, with the same accessibility as a large site-based call centre.
Cloud call centres usually provide an interface that links the agent to the customer data from multiple channels.
There are concerns about the security of data on the cloud systems, as putting sensitive customer data onto a cloud platform can be seen as less secure. This may be because the security cannot be "seen" and is therefore not trusted. However, this depends on the cloud provider, and there are measures in place for added protection. There can be several layers of security, as there are with physical storage of data, and some argue that cloud storage of data is actually more secure than physical storage.
Other concerns are about the reliability of the cloud. The functionality of a cloud-based infrastructure depends upon the connectivity of the agent to the internet, so the service can only be as reliable as the internet provider.