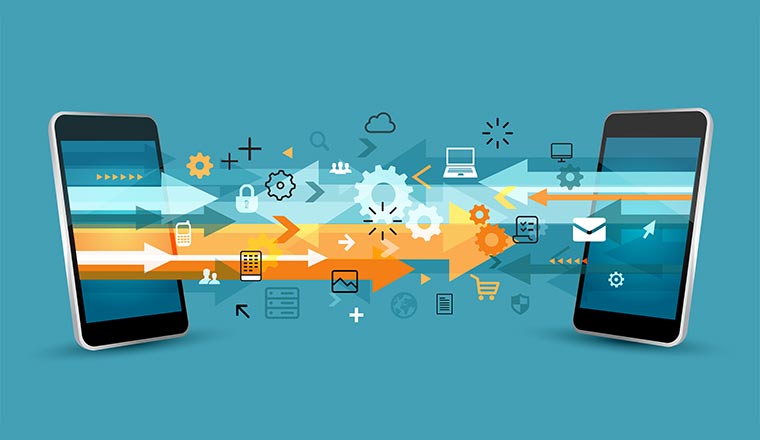 © Julien Eichinger-Adobe Stock-c123584230
Mass migration is set to continue, with cloud telephony forecast to grow at a compound annual growth rate of 17.2% between 2018 and 2026.
It is predicted that cloud telephony services market revenue will reach US$ 41,768.3 million by 2026.
Transparency Market Research found that North America was the dominant region, accounting for more than half of the global market share, and predicted that this would continue, contributing over US$6 billion in growth.
It is predicted that Asia Pacific will also see marked growth in cloud telephony services due to large enterprises making the switch to cloud-based solutions and the introduction of low-cost mobile phones and tablets in the region.
However, regulatory compliance issues and limitations on internet speed and infrastructure may hamper growth in the region.
Concerns when migrating to cloud telephony services
The report highlights concerns that there are many pieces of the puzzle that need to be operating in harmony to ensure the success of cloud-based telephony.
For companies considering migrating, the smooth functioning of cloud telephony relies on successful SIP trunk calls, which, in turn, rely on the interoperability between on-premises and localized devices, telecoms carriers and the cloud-based solution itself.
Data security concerns are also a factor, as organizations weigh up concerns about cyberattacks.
What can go wrong with a SIP migration
Findings from the SIP School show that, where problems occur when companies make the switch to VoIP/SIP, the most common are with CODEC mismatches and experiencing one-way audio.
Despite concerns and issues, 61% of contact centres surveyed are already using the cloud, or are in the planning/consideration stage of doing so, which certainly backs up the projected growth of the cloud telephony market by Transparency Market Research.
Testing to avoid problems with migrations
Many of Spearline's recent new customers have come to them because they're migrating to cloud services and want to ensure there are no adverse knock-on effects for their customers.
Testing pre-migration to measure a baseline of connectivity and audio quality, and then post-migration to uncover any changes, provides an objective view of your customer's experience throughout.
Testing in this way can also provide valuable troubleshooting information to help pinpoint any issues and fix them quickly – ensuring your migration to the cloud goes smoothly.
For further information, visit www.spearline.com
---
---