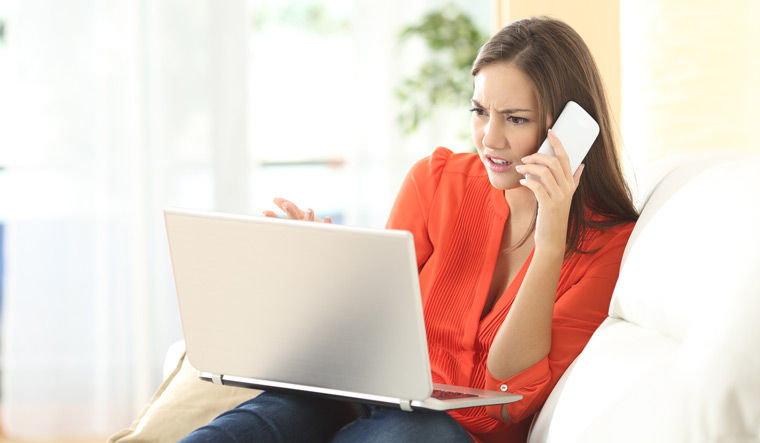 Brands must remove silos from customer service and make it a priority to remove barriers between contact channels in 2017, says Aspect Software
A brand new consumer survey from Aspect Software has discovered that companies could be losing money by making it too frustrating for consumers to use text-based contact channels for customer service, with half of consumers claiming they have been asked to use a different contact method in order to get their answer in the last year.
Aspect's survey of UK consumers found that we want to speak with companies and make purchases over new channels, but often it's just 'easier' to go on the website and sort it out ourselves.
According to the figures, almost half (48 percent) of UK consumers used a text-based channel (including social media, email and mobile app) to make an enquiry in the last 12 months, and 27 per cent made a complaint via the same methods. However, when it comes to traditional voice calls, 14 per cent stated that they made an enquiry, and 10 percent made a complaint in the same time period.
The research painted a similar picture when it comes to making purchases over new channels. It also showed that while more than two in five of us are open to using text-based channels such as social media, mobile app, Facebook messenger and email to buy from brands, 56 percent would not even consider it right now. When asked why, 72 percent claimed 'it's easier to just go on the website', 69 percent cited 'security concerns over payment or personal details', and 60 per cent raised 'concerns over phishing or fraud'.
Stephen Ball, Senior VP and General Manager in Europe & Africa at Aspect suggests that the customer service function needs to see a change in 2017 to align with customer demand, and reduce frustration.
Stephen noted that: "Two in five of the people we spoke to found customer service so frustrating, they'd sooner visit the dentist than contact a brand, and more than four in five have actually stopped doing business with a brand because of 'poor customer service' in the last 12 months."
"One of the main reasons we find it so frustrating is the lack of a joined-up approach in a multi-channel world."
He continued: "Customers are in the driving seat; we don't want to be forced to engage brands in a way that isn't convenient to us. We want choice, we want it mobile and we want it instantly.
"The perceived immediacy of text-based platforms, as well as the public nature of making a complaint via social media for example, is now seen as a sure fire way of getting a response addressed."
Stephen concluded: "The days of 'do not reply' emails and texts, and 'we can only deal with this over the phone' statements are over. The initial method of contact is irrelevant, since an omni-channel approach means we should get the service we want via any channel and not be asked to exert effort to use another.
"2017 is the time to make reducing customer effort the focus to ensure more organisations are engaging with their customers."
Other findings from the research include:
70 percent of people will automatically choose a company website or email for simple troubleshooting. But for more complex trouble shooting, consumers prefer to call the company (69 per cent)
The number one customer service annoyance for online shoppers is "having to repeat yourself" (29 percent)
Mobile apps were the most popular channel for making purchases in the last 12 months (59 percent did)
When people stopped doing business with a brand due to 'poor customer service', more than two-thirds of the time (68 percent) the offender was retail
Find out more at www.aspect.com
---