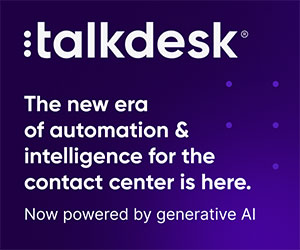 Health insurance plans and payers experience a peak in operations during the open enrollment period when healthcare call centres are flooded with consumer calls inquiring about plan options or needing additional assistance.
One way many healthcare organizations manage this greater call volume is to significantly increase their temporary agent workforce during open enrollment.
But even as new agents are brought in, organizational leaders must not lose sight of member satisfaction and experience.
There's a real risk that the needs of existing members may get overlooked during the enrollment crunch. One option to balance paying attention to both new and current customers is to leverage experienced outsourcing partners who can help reduce pressure on in-house agents.
Ideally, these are pre-vetted partners who have extensive experience providing services in the healthcare call centre space.
Three Benefits of Outsourcing Your Healthcare Call Centre Solution
Outsourcing healthcare call centre solutions can enhance service quality and efficiency, particularly during the high-demand open enrollment period. Here are some key benefits an outsourced call centre solution can deliver.
1. Improved Patient Satisfaction
Experienced outsourcing partners are trained in handling a variety of customer concerns and queries, so each interaction is handled with utmost care and professionalism.
They can swiftly provide accurate information, resolve issues, and maintain a polite and empathetic communication style.
This level of service can dramatically boost patient satisfaction, leading to higher member retention rates and positive word-of-mouth referrals.
2. Reduced Waiting Times
One of the most frustrating aspects for patients is long waiting times on call. Healthcare outsourcing can give you access to more people who can handle calls simultaneously.
This means reduced waiting times and faster responses. Outsourced call centres can also operate round-the-clock, ensuring patients' concerns are addressed promptly, no matter the time of day.
3. More Patient-Centred Care
Healthcare call centre outsourcing gives greater access to specialists well-versed in healthcare policies, procedures, and terminologies.
It can also educate patients about their healthcare options so that they can make informed decisions. This enhances patient experience and fosters trust and loyalty towards your healthcare organization.
Nine Considerations for Healthcare Contact Centre Outsourcing
There are several factors to consider when seeking the right outsourcing partner during open enrollment. Here are experiences and environments healthcare plan providers and insurance companies should look for when seeking a business process outsourcing (BPO) partner:
1. HIPAA Compliance
Are agents trained and experienced working in a HIPAA-compliant environment? Ensuring the BPO partner's agents are well-versed with HIPAA regulations helps prevent potential violations, safeguarding your organization and maintaining patient trust.
2. Experience with Legal and Medical Terminology
Do agents understand the legal and medical terminology unique to healthcare? A strong understanding of the specific terms used within healthcare can facilitate more effective and accurate communication.
It also helps provide patients with clear, concise information and enhances the quality of service provided.
3. Stress Training
Have agents been specially trained to show empathy even during high-stress service calls? Training agents to handle stressful situations with compassion and understanding can greatly improve the patient experience, fostering stronger relationships and higher satisfaction rates.
4. Experience Handling Protected Health Information (PHI)
Compliance with CMS rules and experience handling PHI are critical for maintaining privacy and security standards. It ensures patient information is handled with the utmost care and confidentiality.
5. Quality of Customer Experience
Will the BPO partner help you achieve and maintain the experience that your members expect? A BPO partner should align with your organization's CX goals, contributing to consistent, high-quality service that meets or exceeds member expectations.
6. Reliable, Certified Technology
Is the BPO using a secure and reliable technology platform that is NIST and SOC2 certified? These certifications show that the BPO's technology has been thoroughly tested and meets recognized standards for security and reliability, which are essential when dealing with sensitive patient information.
7. Payment Card Industry Compliance
Are the technology and processes PCI-compliant? Compliance with the payment card industry data security standard (PCI DSS) is crucial to ensure transactions are secure and patients' payment information is protected.
8. Compliant Call Centre Technology
Does the BPO and its call centre technology partner have a business associate agreement (BAA)? A BAA is a legally binding document that ensures all parties involved will appropriately safeguard PHI, a critical aspect of HIPAA compliance.
9. Integrations with Healthcare Technology
Does the call centre technology integrate with clinical and administrative healthcare software, including medical billing, EHRs, and CRM systems?
Seamless integration with existing healthcare software can streamline operations, improve data accuracy, and enhance patient service.
Working with experienced healthcare BPO partners or finding HIPAA-experienced agents are two viable options to help ease the burden of open enrollment on your permanent agent workforce.
FAQs
What Is a Medical Contact Centre?
A medical contact centre is a specialized service that handles all types of patient communication. It serves as a central hub for managing patient inquiries, scheduling appointments, and medical advice, managing phone calls, emails, text messages, and live chat. It ensures all patient communication is centralized, which makes it easier for healthcare providers to manage and respond to patients more efficiently.
What Are the Benefits of a Healthcare Contact Centre?
The benefit of outsourcing with a healthcare call centre is that they provide round-the-clock support. They also reduce the burden on medical staff by handling routine inquiries, such as answering questions or scheduling appointments. They also contribute to more streamlined healthcare processes and better healthcare outcomes, ensuring patients receive the information and assistance they need.
What Are Healthcare Call Centres?
Healthcare call centres manage patient-related communications via telephone. They provide a wide range of services, including appointment scheduling, medical advice, prescription refills, and health education. These call centres are staffed by trained professionals, connecting healthcare providers and their patients.
This blog post has been re-published by kind permission of Talkdesk – View the
Original Article
For more information about Talkdesk - visit the
Talkdesk Website