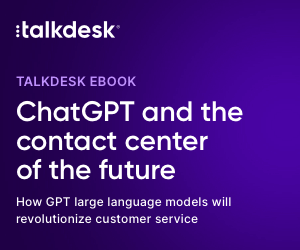 Customer service has evolved considerably since the dawn of the first call centre in the 1960s. Today, a contact centre is often the key interface between a brand and its existing and would-be customers.
While some people use the terms "call centre" and "contact centre" interchangeably, there are differences between the two.
What Is a Call Centre?
A call centre is an office used by a company to make or receive customer phone calls. These offices are staffed by large teams of agents that provide assistance on customer orders and returns, general questions, service requests, and similar issues.
The first modern call centre was established in the late '60s in the United Kingdom.
The concept became mainstream in the next decade with the wide availability of Rockwell International's Galaxy Automatic Call Distributor (a telephone booking system) as well as the popularity of telephone headsets inspired by NASA Mission Control Centre equipment used during the televised Apollo missions.
These modern call centres were based on on-premises private branch exchanges (PBX), which were purchased, owned, and maintained by the company and initially used for outbound sales calls.
This would change with the introduction of the toll-free "800 number" allowing customers to call companies directly—for free (the owner of the "800 number" would pick up the tab for the call).
Through the 1970s and 1980s, technologies such as speech recognition, a prerequisite to the development of interactive voice response (IVR) systems, text mining, universal and virtual queue; automatic call distribution, and skills-based routing were born.
What Is a Contact Centre?
On a basic level, contact centres could be considered modern-day call centres. But they are much more than that since they support channels beyond phone calls.
In addition to providing customers the ability to connect with companies via many different channels, contact centres are a central part of a company's customer relationship management (CRM) platform.
As part of a company's CRM, contact centre agents have access to the entire company–customer relationship.
This allows the agent to quickly and efficiently address key issues, as the platform provides historical information, such as previous purchases, brand interactions, and customer lifetime value—yes, longtime and high-value customers often do get premium service for their loyalty.
Today's contact centre technology also allows customers to get in touch with a company not only via phone but also through online chat, self-service web support, email, SMS text messages, social media, video chat, and other methods.
By providing these different channels, contact centres give customers the option to communicate with brands in their channel of choice.
For example, digitally native customers may prefer quickly solving an issue via text message. Less tech-savvy individuals, or someone without a mobile phone, might prefer sending an email for a less urgent issue.
Unlike call centres that use on-premises software, today's contact centres are increasingly cloud-based, a technology known as "contact centre as a service," or CCaaS.
With this type of contact centre, also known as a virtual contact centre, the company pays a subscription fee to a vendor that hosts the technology platform.
This virtual technology allowed millions of contact centre agents to work from home during the COVID-19 pandemic, as the only equipment needed is an internet connection and a computer.
The Evolution From Call Centre to Contact Centre.
While all contact centres are call centres, not all call centres can be considered contact centres. Contact centres have evolved from call centres primarily through technological advances that have changed the way we communicate.
The widespread availability of the internet was one of the earlier drivers in the move toward contact centres, as customers now had a digital tool to reach companies.
With every new technology that hits the market—mobile phones and SMS/text messaging, smartphones, social media, chatbots, and more—customers gain new ways to connect with companies.
And, with the emergence of artificial intelligence (AI) for contact centre agents, these channels can become more automated, freeing human agents to deal with more complex issues or higher-value customers.
AI also can be incorporated into agent scripts and workflows, providing prompts for agents to suggest new products or services, or to troubleshoot customer issues.
Virtual contact centres using a CCaaS platform can immediately benefit from their vendor's latest software upgrades. Contact centre agents can simply log into the vendor's platform to access customer inquiries.
The ability to plug into the contact centre platform from anywhere means contact centre managers can hire a diverse set of employees from anywhere around the world, and can scale the number of available agents up or down as contact volumes demand.
Why Contact Centres Offer a Better Customer Experience.
One of the main problems with call centres is that people don't like spending long periods of time on hold.
Despite advanced IVR technology, customers can experience long wait times during spikes in inbound call volume due to a service outage, product recall, or another incident that affects a large number of customers.
Waiting for an available agent to take their call is a time-consuming and frustrating experience for customers. Repeatedly hearing a recorded pitch for a service that is down while on hold often layers an additional insult to the customer's experience.
Contact centres with automated workflows, AI-driven chatbots, and other digital touchpoints do not suffer from this issue as often.
When customers quickly address routine issues—such as researching whether a service is experiencing a widespread or limited outage—it results not only in fewer inbound phone calls to the contact centre but also in a smoother customer experience.
Cloud-based contact centre platforms like the ones described earlier also afford the ability to quickly scale the number of agents available as call demand requires.
Why Contact Centres Are the Future of Customer Experience.
As technology continues to evolve, so will the contact centre. With the advent of AI comes a new hybrid model for contact centre operations.
One in which AI helps with routine, everyday questions and issues—such as where to send a bill or how to reset a password—and human agents are tapped to address more complex problem solving to deliver personalized, empathetic customer experiences.
This blog post has been re-published by kind permission of Talkdesk – View the
Original Article
For more information about Talkdesk - visit the
Talkdesk Website