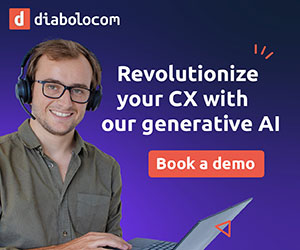 Customer service plays a crucial role in the automotive industry. It makes a significant contribution to customer satisfaction, brand loyalty and ultimately to the success of the company.
At a time when the market is constantly evolving and customer demands are rising, first-class customer service is essential.
Importance of customer service in the automotive trade
Current trends in customer service
What role do we play in this?
How to get you there
1. Importance of Customer Service in the Automotive Trade
The automotive retail industry is intensely competitive, and buyers have a variety of options to choose from. Outstanding customer service can make the difference between customer loyalty and churn.
It builds trust, strengthens brand loyalty and can even generate positive word of mouth, which in turn influences the company's reputation and sales figures.
2. Current Trends in Customer Service
Omni-Channel Communication
Customers expect seamless communication across multiple channels such as phone and email.
Bespoke Service
Customer service is increasingly personalized to better meet individual needs. Data analytics enables companies to create tailored offers and recommendations.
3. What Role Do We Play in This?
We are a leading technology company specializing in customer contact management solutions. As a cloud-based contact centre solution, customer communication is ensured via various channels such as telephone and e-mail.
4. How to Get You There
Fast Response Times
Prompt responses to customer inquiries are essential. Customers who have to wait days for an answer tend to migrate to the competition.
An intelligent routing function routes calls directly to available employees. If they are busy at the moment, a callback can be arranged to ensure that the caller receives an answer as quickly as possible.
Automate Processes
For complex problems, a personal phone call is often essential. You have the option of automatically enabling recurring requests for your callers at any time. This applies, for example, to appointment requests for test drives or workshop.
To ensure that these appointments are kept, you have the option of sending automatic confirmation e-mails or SMS. In this way, you strengthen the bond with the customer in the long term and relieve your employees.
Automatic Telephone Appointment Scheduling for Better Workshop Planning
Based on the existing information you have in your systems, you can often already estimate when which vehicle is due for a service or tire change appointment. Today, customers contact you, and usually when they need an appointment right now.
With automatic outgoing call functions, you can contact your customers by phone in advance. Service appointment due?
Offer your customers appropriate appointment proposals directly. The appointment suggestions are based on the free slots of your workshop, so that it is better utilized. Your customers do not have to wait unnecessarily long, appointment confirmation SMS and/or e-mail included.
360-Degree Customer View
Integrate with your customer management system to manage all information in one central location. Customer history, purchase behavior, interactions and previous requests thus provide a better understanding of customer needs and personalized support.
Valuable Statistics
Statistical reports help you continuously improve the efficiency of your customer service. Weaknesses are revealed and the quality of interactions is increased.
Thanks to these data-based insights, strategic measures can be taken. Customer satisfaction increases and processes are optimized, thus achieving a sustainable competitive advantage in the automotive trade.
In conclusion, Diabolocom proves to be an essential partner for outstanding customer service in the automotive trade.
The modern cloud solution not only enables seamless communication across multiple channels, but also fast responses, automated processes and a comprehensive 360-degree customer view.
The integration opens up the possibility for companies to exceed customer expectations and use data-based statistics to continuously improve the efficiency and quality of customer service.
This blog post has been re-published by kind permission of Diabolocom – View the
Original Article
For more information about Diabolocom - visit the
Diabolocom Website