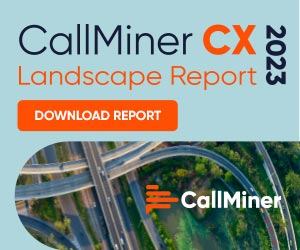 How does your call centre measure up in the customer satisfaction stakes? Caroline Dunk is on hand with five pieces of advice that could make the world of difference.
Over the past decade or so we have all become accustomed to dealing with call centres – whether it is to query an electricity bill, order a cheque book or complain about a missing delivery. They are part of the way that we live today, and in many ways they represent a significant improvement over the 'old' way of doing things, providing a personal service at a time to suit us.
Millions have been invested in improving call centre service levels and efficiency, through sophisticated technology, improved business processes and complex performance metrics. However, call centres often achieve low levels of customer satisfaction due to a poor interaction between the call centre staff and the customer. Have we been guilty of focusing too heavily on improving processes and systems and ignoring the (more complex) human factor? If this sounds familiar, read on.
Stepping up in the world

We have identified a straightforward process that delivers real improvements in customer satisfaction by aligning the way that front-line staff are recruited, managed and developed with the organisation's customer service experience. This consists of five distinct steps:
Agree what 'good' looks like
Get it all lined up
Equip managers to embed the new ways of working
Train new skills and behaviours
Measure progress
Too often, the 'knee jerk' reaction to a requirement to improve customer service is to jump in at Step 4
Case study – delivering the customer experience for a major UK bankEarly in 2006, a bank operating call centres in four locations in the UK and India, and employing some 1500 front-line agents, committed to achieve 'best in class' customer service as defined by the JD Power survey, which is used to measure customer satisfaction. The time was therefore right to focus on defining and developing the skills and behaviours that are required by agents in order to make their interaction with customers as effective, memorable and consistent as possible.The first step was to develop a simple competency framework that summarised the important skills, knowledge and behaviour required to deliver the customer experience and which included a range of performance standards, such as the JD Power criteria, used to evaluate customer satisfaction. This framework also proved suitable for the back office teams based in each call centre.The new competency framework began to be used as a basis for the business' ongoing call monitoring and coaching processes, which provide each agent with regular feedback and coaching on his or her performance. It was also integrated in to the organisation's six-monthly performance management process, where it was mapped against corporate values, so providing a single, integrated picture of what's important.Finally, to complete the picture, the organisation has now introduced a new recruitment process for agents, which includes online pre-screening and a targeted interview process, using the competency framework to identify high performers.

For the new competencies to 'stick', it was vital that team managers were engaged and equipped to coach and manage against the new competency framework.

A two-day training programme was therefore developed and rolled out to team managers, introducing them to the competency framework, the call monitoring process and the new performance management process. They were also provided with a 'tool kit' of training and coaching exercises that they could use with their team to embed the new ways of working.

As the next step, customer service skills training was developed which focused on building understanding of the bank's customer satisfaction standards, brand philosophy and the competencies required to deliver a consistently excellent service to customers.

The programme was developed to an innovative design and structured around a simple framework that reflected the customer experience and emphasised the importance of understanding and meeting customers' needs. The training included a suite of carefully scripted video clips, developed specifically for the training, which illustrated the competencies in action. Courses were delivered by the bank's own in-house training teams.

As for the results: the bank is currently measuring the success of the programme in a variety of ways, including the JD Power survey used to monitor customer satisfaction. Initial results are promising and demonstrate the positive impact of this programme in a challenging customer service environment.
and provide a 'sheep dip' training programme, often at great expense and with little long-term impact on business performance. However, this five-step approach has been developed to deliver sustainable improvement by ensuring any training is part of a wider programme of activity focused on embedding change in to day-to-day activity.
A brief description of each step is as follows:
Step 1 – Agree what 'good' looks like

The first step must be to agree a clear statement of the customer experience that the organisation is aiming to deliver. This must fit closely with the marketing brand strategy and provide a clear, practical description of the customer interaction that will be meaningful to front-line staff. It's surprising how many service organisations focus all their efforts on defining their brand and communicating it to their customers without making sure that their own staff really understand what it means for them. The output from this step will ideally be a concise description of the customer experience, with a clear statement of the skills, knowledge and behaviours (competencies) required from front-line staff.
It goes without saying that this definition of the customer experience should form the basis of the performance measures that are subsequently used to measure and report on customer satisfaction.
Tip: This activity should ideally be carried out by a senior cross-business group, including representatives from marketing, customer relations, product development, operations and human resources (HR) / training.

Step 2 – Get it all lined up
The next step is to make sure that the way front-line staff are managed and developed is aligned with the customer experience, providing them with an unavoidable message about the way in which they are expected to behave with customers.
At this stage it's critical to refocus the recruitment and appraisal processes on to the skills, knowledge and behaviour identified during Step 1. A wide range of other HR and development activity – such as call monitoring processes, career paths, remuneration, training courses and development materials – will also probably need to be refocused to reflect the skills and behaviours that deliver the customer experience.
Psychometric tests can also provide a useful way to identify individuals who have the personal qualities to be successful in the role.
Tip: In many large organisations, the range of HR and training tools and processes can be truly bewildering. A key challenge is often to get the sponsorship in place that allows these to be simplified in to a streamlined set of processes and tools that is focused on delivering the customer experience. It doesn't need to be complicated.
Step 3 – Equip managers to embed the new ways of working
Many training programmes aimed at delivering improved customer satisfaction fail because they are rolled out in isolation, without the ongoing support of line managers who are needed to embed the new skills, behaviours or ways of working.
An important step early in the programme must therefore be to build the understanding and support of line managers and equip them with the tools they need to do this. This typically includes improving their one-to-one and team coaching skills and possibly providing useful tools such as a 'toolkit' of development exercises that they can use with their teams to build understanding of the customer experience and the skills and behaviours that underpin it.

Tip: Don't hesitate to make tough decisions at this stage; if necessary make changes to improve the calibre and skills of your managers before embarking on Steps 3 and 4.

Step 4 – Train new skills and behaviours

It's clearly important to make sure that any training and development is carefully designed to reflect the customer experience that the organisation is aiming to deliver and the competencies that underpin it. Generic training courses are positively unhelpful here. Training must be aligned with the customer service experience if it is to provide a consistent message to staff about the skills and behaviours that are important.
Training must also reflect the preferred learning style of front-line staff, which will probably favour a practical, hands-on environment with opportunities to try out new ideas rather than a more theory-based classroom style. These days, processes are often taught online too. Any face-to-face training should meanwhile be focused on developing customer-handling skills, using the wide range of interactive media that we now have available to us.

Tip: If you have a lot of training courses to run, consider running 'train the trainer' programmes to develop a group of your most able line managers to deliver training on an occasional basis. This increases the available training resource and also provides your best managers with an extended skill set – and an opportunity to act as advocates of the new way of working.

Step 5 – Measure progress
Change programmes often start in a flush of enthusiasm, which can quickly be followed by pressure to change the approach or cut costs if there is no concrete evidence of progress or return on investment. An important early step in the programme must therefore be to agree the measures that can be used to benchmark performance and track improvement.
Tip: Don't expect too much too soon. Set performance targets that allow time for training to embed and deliver improvements. Aim to measure both project inputs – for example, delivery of training courses or achievement of key project milestones – and project outputs – including trends in customer satisfaction, staff retention and sales results – to provide a full picture of what's going on.

To conclude
This simple five-step process is a proven approach to delivering effective, memorable customer service through call centre front-line teams.
In our view, delivering improvements in customer service doesn't need to be an unduly complex or expensive process; we believe it's about acting in a targeted way to define and deliver a consistent customer experience.
---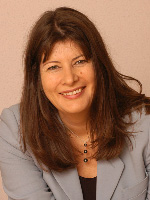 Caroline Dunk is principal at the consultancy cdatransform
Tel: +44 113 273 3273
Website: www.cdaperform.co.uk