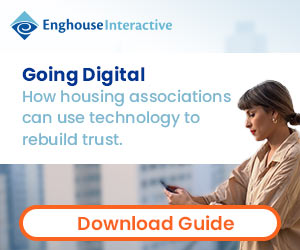 As digital banking capabilities have expanded, so has consumer adoption of online and mobile channels.
In 2018, 57% of all banks and credit unions have adopted digital mobile banking options. These apps have features such as bill pay, account alerts, mobile deposits, fingerprint authentication, and peer-to-peer transfers.
62% of Americans use some sort of digital banking as of 2018, so consumers have enrolled in these programmes en masse.
Since 2015, the number of consumers who visited a branch once per month has dropped 20%. And by 2022, visits will continue to drop another 36%. This is an exciting trend for financial institutions to adapt with as it can cut operational costs and increase their competitiveness in the market.
It's not a question of if consumers will adopt digital channels, it's when. And more importantly, will they adopt your financial institution's digital channel or your competitor's?
It's in the best interest of a credit union to increase the adoption rates of their digital banking channels as soon as possible.
Member Obstacles to Adopting Digital Banking
Some customers have hesitations for adopting digital banking despite the obvious benefits to both the consumer and the financial institution.
According to a survey by Novantas, half of US banking customers felt that online-only banks are "less legitimate" than those with in-person branches.
Some consumers, according to Javelin Research, continue to turn to offline channels for activities more easily accomplished through digital channels.
If the digital channel feels disjointed, isolated or less convenient, adoption rates and retention rates will drop.
To encourage more credit union members to embrace banking's digital migration, these institutions must provide greater support during digital transactions.
Digital banking initiatives are a growing piece in every member's experience. Adoption of digital banking initiatives will increase if they are part of a member's journey that is truly understood and owned.
It's one thing to talk about service and experience. But, in an industry marked by disruption through innovation, digital banking initiatives must be integrated in the member journey to truly stand out.
The Starting Point to Increase Digital Adoption Rates
Any digital interaction that is difficult to use, frustrating to understand, or slow, can hurt the adoption rate of a credit union's digital banking offerings.
First and foremost, the credit union should implement digital channels with the member journey in mind. These channels should be as intuitive and easy to use as possible. But no matter how well designed the interface, ultimately some members will still need assistance.
When using mobile banking offerings like in-app bill pay or peer-to-peer money transfers, members expect to be able to get personalised support when they need it.
The contact centre can provide in-app support, website chat, or phone support via call or texts. This can increase the confidence of a member in the performance of their digital banking choice. Providing on-demand support is vital to winning over hesitant members to use digital channels.
Contact centres play a crucial role in the engagement and support of members who demand effortless customer service at every interaction touchpoint, including digital.
According to Forrester, "The future of the contact centre lies in being a key customer engagement, financial advice, and sales hub."
Contact centres will be the nexus for member data and the place that facilitates support whenever the member may need it.
Digital Channels Are Only as Effective as the Contact Centre That Supports Them
Without a fully integrated contact centre operation, the member experience will remain anything but effortless and the usage of digital channels will suffer.
Credit unions have multiple challenges to overcome in order to build a contact centre that can support heavier adoption rates of digital banking channels.
The Crusade for Cost Reduction
Unfortunately, a recent Forrester report found that credit unions and bank focus too much on cost reduction as their main goal for the contact centre. Many financial institutions only see the contact centre as a cost centre that must be as lean and cost effective as possible.
As a result, they strangle one of their most successful digital engagement channels, the contact centre.
By investing in the contact centre, credit unions can increase digital adoption rates with inbound support channels to improve the member experience and outbound communications to members about the benefits of using digital channels.
The Problem of Disjointed Data
A successful digital engagement hub, like the contact centre, requires an easy-to-use personalised experience with visibility into multiple digital touchpoints.
A contact centre needs visibility into the member's journey, history, and product usage, and this isn't possible without the right technology in place.
Contact centres will ideally integrate with CRM and other back-office systems to drive digital transformation and to offer the best member experience.
Without bringing member data into one 360-degree view, credit union employees are trying to serve their members blind. This can cause members to want to go into a branch instead, or worse, go to a competitor.
The Reduction of Member Effort
Consumer effort level is an important barometer for evaluating contact centre performance, according to Forrester Research.
Members want frictionless interactions, no matter what channel they are using. This includes all touchpoints in the member journey, including in-person, digital and phone interactions.
The amount of member effort in a transaction can determine their satisfaction with the financial institution they are working with.
In fact, reducing effort tops this year's top member experience objective, according to research from Call Center Week (CCW).
Members often identify "difficult IVRs" as a major source of member effort. This, along with needing to repeat information, counter-intuitive self-service and inaccurate or inconsistent information, is the greatest source of frustration.
The CCW report, Special Report: Frictionless Experience, details findings from a survey of a diverse population of executives and found that half of all respondents identified disintegrated systems as a top priority problem they will need to fix.
Other priority performance challenges include: difficult knowledge bases (43%), insufficient Voice of the Customer data (43%), agents needing to access multiple screens per customer (37%) and insufficient training (35%).
By overcoming these challenges, credit unions can improve the overall member experience and increase the rate at which their members adopt their cutting-edge digital channels.
Improving Member Convenience Through Integrated Contact Centres
According to another Forrester Report, in order to improve digital engagement and increase overall sales, credit unions need to blur the lines and bring together the best of physical and digital worlds.
For their members to embrace digital, credit union executives need to:
Eliminate barriers between contact centre, sales and marketing teams
Develop a better understanding of the contact centre and the agent's role
Use interaction recording and analytics to listen, understand and support member goals
Contact centres are an invaluable resource that should be fully integrated into digital transformation roadmaps.
More and more consumers will be adopting digital banking options. Make sure that they choose to adopt and stick with yours.