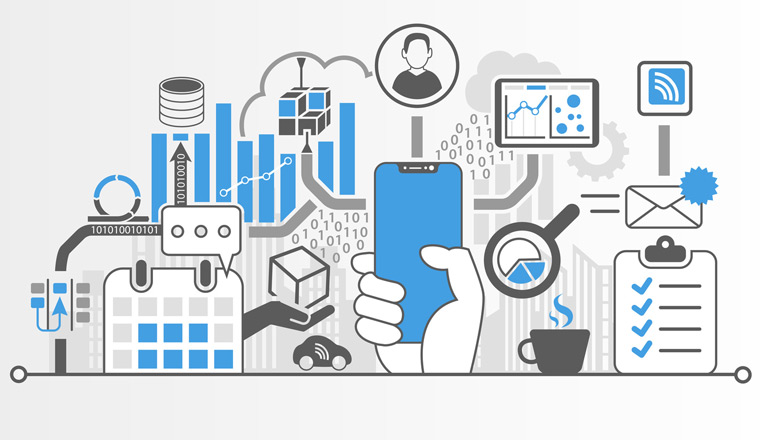 Paul Brassington discusses the increasing pressure on organisations to evolve their IT and telecommunications services to the cloud.
And – given concerns following the NHS malware security breaches, BA's service-disrupting IT issues, and this week's latest 'Petya' disk-wiping virus attack across Ukraine, Russian and Europe – it's hardly surprising that there's growing interest in on-demand solutions that can help protect organisations against such threats.
Research also suggests that ensuring technology keeps pace with changing customer behaviours is a key driver behind this interest.
For those that have already made the transition to hosted, benefiting from a fully managed and maintained technology environment, being able to leverage new features and advanced functionality more rapidly, and the opportunity to have a more flexible payment and licensing model, all proved strong attracting factors.
Rapid Digital Transformation Without Compromise
Sabio have acknowledged the need to address this ahead of most businesses recognising their own need consider the options.
With Sabio's OnDemand hosted solution we're now fully established in delivering a private, virtual cloud-based omnichannel communications approach that ensures that organisations don't have to make any compromises. Instead, businesses get all the flexibility of a hosted and fully managed solution while still benefiting from Sabio's proven contact centre expertise.
This was certainly the case for Sabio customer AutoRestore – an organisation that has just made the switch to Sabio's OnDemand cloud-enabled communications platform to support its next-generation customer contact operations.
For AutoRestore, a key requirement was the chance to leverage the best of both worlds – all the benefits of a proven enterprise contact centre platform, but also the kind of flexibility needed to deliver and support its digital customer contact offering.
Taking Advantage of Next-Generation Avaya Solutions
However, simply moving to cloud is only one option for organisations who are focused on digital transformation. That's why Sabio are working closely with customer engagement teams to help them address the more complex tasks associated with turning multichannel access into an omnichannel service provision.
That's where solutions such as the Avaya Oceana end-to-end customer engagement platform can help – offering a full range of tools and resources to help create a more personalised experience based on a more contextual, 360-degree view of the customer journey.
It's perhaps unrealistic, though, to expect organisations to enact digital transformation in one giant step. In fact, a gradual migration – rather than 'rip and replace' – is probably a preferable strategy, particularly given that internal IT teams are unlikely to have either all the skills or resources in place to support all aspects of this transition.
Recognising this, Sabio are excited by the potential of both Avaya Breeze and the use of Breeze Snap-ins to extend Avaya Oceana and help solve customer challenges using Breeze's accessible web technology. The key question now is how can you evolve your existing technology and infrastructure to take advantage of these next-generation solutions?
So, whether you're looking to refresh your existing Avaya infrastructure with Breeze-enabled capabilities, or are planning a more comprehensive transition to a next-generation omnichannel customer engagement framework such as Avaya Oceana, Sabio is ideally positioned to support you as you accelerate the digital transformation of your business.
This blog post has been re-published by kind permission of Sabio – View the original post
---