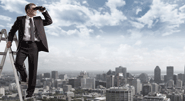 A survey has found that the majority of companies don't regularly test their customer service systems.
The survey, of more than 1,000 international technical professionals, asked managers and executives across multiple industries how they assure high-quality customer experiences in call centres.
The results were drawn via a LinkedIn survey (conducted in partnership with Empirix) and revealed that few companies invest in technology to proactively identify problems with customer service systems, or to pre-empt them in the first place.
The findings revealed:
20% of businesses only add new technology to their contact centres when customers complain
62% of businesses test upgrades manually by having employees randomly evaluate different aspects of performance
18% of businesses use automated testing
The survey also found that most companies (68%) never test the voice quality in their contact centres.
Poor voice quality is a drag on call centre performance because it forces agents to repeat themselves or (in extreme cases) ask customers to hang up and call again.
"Manual testing at least shows that the company is trying. But it's not a good use of people's time and it's usually a one-shot deal. It doesn't provide a broad view of when and how problems might occur, especially when systems are subjected to a realistic number of users," said Tim Moynihan, vice president of marketing at Empirix.
The results were more encouraging for contact centre monitoring, with 31% of companies investing in monitoring technology to keep their customer service systems running smoothly. Still, the largest percentage (45%) admitted to using manual methods.
Do you regularly monitor your customer service system? Leave your comments in an email to Call Centre Helper
Published On: 28th Aug 2013 - Last modified: 22nd Mar 2017
Read more about - Archived Content
---