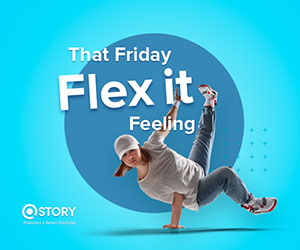 Contact centre agents are often a customer's first point of interaction with a brand. So, overworked and unhappy staff have the potential to inflict lasting damage on a company's reputation – and potentially cost them dearly.
Research shows that 38% of repeat calls are due to agent error. Callers are unhappy and, when they phone back, the pressure on agents increases – with queries requiring more in-depth knowledge and taking more time to answer.
The only way to stop this from happening is to make sure that agents are equipped to properly handle customer enquiries, and are happy and motivated in their work.
Empower and Engage
Training has been a tricky issue for contact centres to handle in the past. Learning and development (L&D) activities are often scheduled based on an ideal scenario of how the contact centre will run on a specific day.
Anyone who works in the industry, however, knows that even the best laid plans are susceptible to change.
A few staff are off sick, call volumes are higher than predicted and suddenly it's impossible to have key members of your team anywhere but on the phones and maintaining service levels.
This results in training being cancelled and put back into the forward planning schedule – with the risk of exactly the same thing happening again.
But this is all changing, thanks to Intraday Automation technology (IDA).
With a real-time view of customer demand and the availability of agents, IDA automatically identifies when space opens up in the working day for training to be organised and completed.
In our latest whitepaper: Why are contact centres still failing their agents, Phil Baker, CX Lead at NatWest, discusses how the company found an extra 3,000 hours a month in this way.
Enable
Training is crucial to performance, but motivated staff also need a happy working environment. One of the biggest requests from agents is for more flexibility, and this is clearly a key way to improve employee engagement and loyalty.
IDA helps to make flexible working possible. With real-time insight into call volumes and staffing levels, IDA can identify where shift changes, last minute appointment requests or downtime after a difficult call, for example, can be granted immediately – without disappearing into an administrative backlog.
But it also gives agents some autonomy over their own working lives. This has been invaluable for NatWest, and Phil Baker explains how the QStory agent app has enabled its contact centre staff to make requests, receive support and leave feedback.
Rich Athey, Senior Performance Manager at Nationwide, also highlights how IDA has transformed his company's relationships with its employees. "Agents can arrange to meet their friends for a coffee, which might seem like a small thing, but has a massive impact on happiness and wellbeing."
Agents want to feel listened to, but they also want to see action being taken. Or, in the words of Rich Athey: "We've been able to remove that 'planning says no' label".
Contact centres are often plagued by disgruntled and demoralised staff. Not only are companies failing these agents but it's also having an impact on customer service and brand reputation.
The good news is, it doesn't have to be this way.
This blog post has been re-published by kind permission of QStory – View the
Original Article
For more information about QStory - visit the
QStory Website