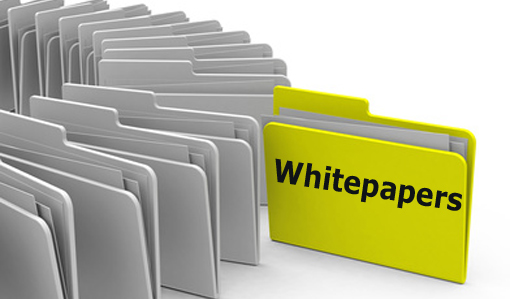 We've compiled some of our best resources to help you improve your contact centre.
---
Roadmap to the Cloud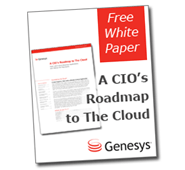 How do you decide when – or if – to move critical business applications to a cloud-computing environment? This White Paper discusses where to start.
White Paper: written by Genesys
---
Sound Ideas for your Contact Centre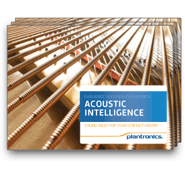 Voice clarity is a real problem for many contact centres. This White Paper looks at how to go about reducing background noise and prevent customers having to repeat themselves.
White Paper: written by Plantronics
---
10 Strategies for Enhanced Web Self Service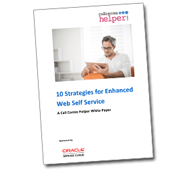 This White Paper, written by Call Centre Helper, shows organisations how they can solve more customer issues via self-service, improve the accuracy of Question & Answer pages and search facilities – and ultimately please more customers.
White Paper: A Call Centre Helper White Paper, sponsored by Oracle
---
20 Ways to Wow Customers with Video Assistance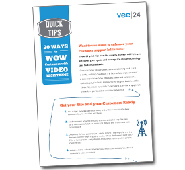 These 20 quick tips from the experts at Vee24 show you how to use live video help to deliver online results that are more like brick-and-mortar stores – in both customer satisfaction and sales conversion.
White Paper: written by Vee24
---
Workforce Management using your Smartphone
This report looks at the ways that agents are scheduled and how smartphones impact the whole WFM process.
White Paper: written by injixo
---
What's Happening in Cloud-Based Contact Centres?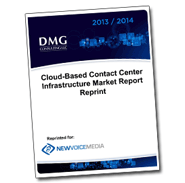 What's the number one mistake that companies make when adding channels to multi-channel contact centres? What organisational structure should support your cloud-based contact centre?
This White Paper from DMG Consulting addresses these questions and more.
---
Published On: 23rd Apr 2014 - Last modified: 5th Mar 2019
Read more about - Archived Content
---