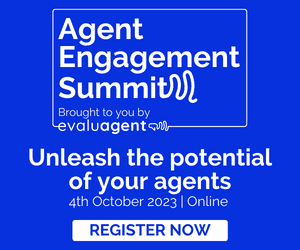 While many business sectors have experienced a major slowdown during the COVID-19 pandemic, for some customer service teams, the opposite is true – it's never been busier!
Organisations across a range of sectors, have reported a huge increase in inbound calls from customers in recent weeks and, based on a recent study published in the Harvard Business Review, the issue is compounded by the fact that the percentage of calls scored as "difficult" has more than doubled from a typical level of 10% to more than 20%.
More contacts plus more difficult conversations equals extra pressure on a remote customer service team that also may be suffering from staff absence and a lack of communication with their colleagues.
72% of those surveyed by Moneypenny admitted they don't speak to anyone from work for a full day.
For those organisations that were able to set up home-working operations, the novelty is starting to wear off and the loneliness of remote working is starting to have an impact on everyone's morale and motivation.
During this challenging time, customer support and sales managers need to keep their teams engaged and motivated.
To help, Quality Assurance (QA) and Agent Improvement Platform EvaluAgent, have quickly adapted and pivoted their product roadmap to deliver a number of new and enhanced features that are designed to better support remote customer service and sales teams, maintaining morale and performance.
Released throughout May, Team Engagement includes updates to feedback modules, agent insight, integrations, alerts and calibration, giving leaders the power to recognize great performance through virtual high-fives, as well as conduct trend analysis of performance feedback.
Link that with the fact that 69% of employees say they would work harder if they felt their efforts were better recognized… and you should see a clear reason to increase feedback and communication and improve team engagement.
Jaime Scott, Co-Founder and CEO of EvaluAgent shared his thoughts. "When call-queues are high, time usually allocated to team engagement activity such as coaching, feedback and 1:1's is often cut significantly."
"That has a big impact on morale and motivation at the best of times, but the pain is further amplified in the loneliness of remote working. So, now is the time for contact centre leaders to show what they're made of."
"More than ever before, leaders need to interact with and support their teams. Forward-thinking leaders, those looking to build a strategic competitive advantage and increase morale and performance, will recognise the true power of team engagement."