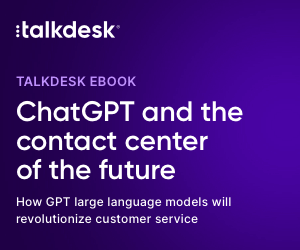 Celia Cerdeira at Talkdesk outlines 16 factors influencing first call resolution.
First call resolution, also called first contact resolution, measures the customer interactions solved on the first call or contact.
A successful first call resolution eliminates the need to reach out to the call centre for the same issue more than once. This call centre KPI is also related to customer satisfaction levels. If the business meets customer needs during the first call, customers are more likely to be brand advocates.
First call resolution (FCR) is a complex KPI that is influenced by many factors. Knowing what constructs contribute to a change in FCR will allow you to develop a more comprehensive approach to measuring and tracking it and also will allow you to make appropriate changes within the call centre to improve FCR.
What Are the 16 Factors That Influence First Call Resolution?
Few KPIs impact a business more than FCR. First call resolution is an important KPI not only for the health of your customer service strategy but also for operational performance.
Improving first call resolution rates boosts customer satisfaction and agent efficiency; however, FCR is one of the KPIs that is harder to measure. Keep reading to find out about the factors that influence first call resolution.
1. Tools and Access to Accurate Information
Lack of access to customer information and systems data is one of the main factors of a decrease in first call resolution.
When agents don't have access to the customer's history— support requests, items purchased, previous cases and interactions with your company—they are less likely to solve their problems on the first attempt.
This occurs when software isn't integrated or doesn't provide a 360º view of the customer when agents forget to input information into the customer relationship management (CRM) systems, when agents forget to update all systems with new information, and when agents input wrong information.
The same thing happens when agents don't have access to accurate information about the product or service—via a knowledge base, training, or access to a manager or subject matter expert. Agents in these situations will be more likely to have to transfer the call or call the customer back.
2. Agent Knowledge and Capabilities Influence First Call Resolution
When agents are unaware of new events like campaigns, press releases, bugs or known issues and product launches, they will be less prepared to adequately resolve customer issues.
Additionally, when the contact centre agent lacks the authority to solve specific problems, they will be more likely to transfer the call or have another agent return the customer's call.
Finally, the agent's troubleshooting skills, problem-solving capabilities, and extent of training will all contribute to their ability to meet the needs of the customer. Taken together, these factors can have a huge impact on FCR.
3. Company Policies and Procedures
Another factor influencing first call resolution is company policies, processes, and procedures. When company policies hinder the agent's ability to sufficiently meet the customer's needs, they will be more likely to have to transfer the call.
For instance, if an agent is not authorized to give a customer a refund—only a manager—the number of calls that are escalated to a manager will significantly affect first call resolution.
4. Effectiveness of the Routing System on First Call Resolution
The effectiveness of the call routing system plays a very important role in first call resolution. Call routing systems like automatic call distributors (ACDs) and interactive voice response (IVR) systems determine which callers are directed to each agent, team, and department.
They can route calls based on the caller's needs as well as agent experience, expertise, spoken language, product knowledge, geographic location, etc. They are essential for making sure that callers are directed to an agent that is most capable of meeting their needs.
5. How Agent Experience Influences First Call Resolution
Agent experience is directly related to first call resolution rates. Agents with significant product knowledge, skill navigating company policies and procedures, proficiency with tools and software, and who are skilled at meeting the needs of the customers will be more capable of resolving issues and addressing concerns than agents who are not, and thus less likely to transfer the call or have to return the call.
6. Level of Training
A major factor that influences FCR is the level of training that each agent receives. Agents who are poorly trained, haven't practiced before they go live, or are not adequately monitored are less effective at meeting the needs of the customer.
They will therefore be more likely to transfer the call, escalate the call, or have to return the call jeopardizing first call resolution rates.
7. Complexity of the Call
Different types of calls will have a different impact on first call resolution. Calls that are more complex are more likely to be escalated, transferred to a more skilled agent, and more likely to be returned, thereby increasing FCR.
8. Complexity of the Work Environment
The more complex the work environment—inefficiencies, lots of red tape, complicated policies and procedures—the more difficult it is for an agent to resolve a caller's issue on first contact.
9. Complexity of the Product or Service
Companies that sell more complex products or services will often have lower first call resolution than those that sell simpler products.
This is because troubleshooting and problem solving with customers typically take a considerable amount of time and effort and agents will have to transfer the call more often than if they fielded a call from a customer who purchased a less complex product or service.
10. Type of Transaction or Interaction Affects First Call Resolution
Certain types of interactions, such as technical issues, will be less likely to be resolved on first contact than others. For example, billing questions, updating account information, and basic support issues are usually less complex issues that agents can resolve in one interaction.
11. Team and Agent's Knowledge Role on First Call Resolution
Training, level of familiarity with the product or service, and awareness of upcoming promotions, specials, and product launches all affect an agent's ability to meet the needs of the customer on first contact.
When agents are well informed and well prepared, they will be more likely to meet the demands of the callers.
Managers that are well prepared to handle the changing needs of the contact centre environment, fluctuating call volumes, and workforce management issues will help to improve first call resolution.
12. Caller's Personality, Skill-Set, and Knowledge About the Product
The more knowledgeable, skilled, and patient callers are, the higher your FCR will be. This is because they will be more likely to ask questions for clarification, troubleshoot with the agent, and make sure all of their issues are resolved before they end the conversation.
13. Call Centre Agent Turnover Rate
New agents take time to become familiar with a product or service, company policies, software, and others. They are less capable of solving caller's issues than more seasoned agents.
Thus, contact centres with higher agent turnover rates will have more inexperienced agents answering the calls and as a whole will have lower first call resolution than contact centres with lower agent turnover rates.
14. Lack of Authority to Solve the Problem
Caller's issues are escalated for two reasons: the agent either does not know the answer to the caller's question/issue or they do not have the authority to solve the problem. Having a lot of red tape, restrictions and limitations will cause more issues to be escalated to a manager and will negatively affect FCR.
15. Agent Communication Style and Skills
Agents that are effective at communicating ask for relevant information from the callers, ensuring that all of the caller's issues are resolved before ending the conversation, will have a more positive effect on first call resolution than those who aren't.
This is because they are better at meeting the needs of the customers, meaning customers will be less likely to call back about their issues.
16. Long Hold Times
Contact centres with long hold times will also have lower FCR. Callers are more likely to hang up in the waiting queue and call back later when they have more time. This negatively impacts first call resolution.
Additional Information About First Call Resolution
Knowing each of the factors that influence FCR is the first step to understanding how to measure FCR, identify issues contributing to a decrease in first call resolution, and engage in actions to increase FCR.
First call resolution directly impacts CSAT and customer retention rates. The less effort customers need to find solutions to their problems, the more likely they are to be loyal customers and brand advocates.
This blog post has been re-published by kind permission of Talkdesk – View the
Original Article
For more information about Talkdesk - visit the
Talkdesk Website