Webinar on Automation in the customer journey.
We all want to improve the customer journey, making it as smooth and as efficient as possible.
Some parts of this journey lend themselves to automation, and some don't.

Agenda
Introductions – Jonty Pearce, Call Centre Helper
Automation in the customer journey  – Tony Norman, Netcall
How we use automation – Tracy Lancashire, Dacorum Borough Council
Top tips from the audience
Winning tip – "use the phone number the customer is calling in on to identify customer details such as products ordered to provide a customised IVR path." thanks to Sam1
All the tips from the audience have now been turned into an article 7 tips for automation and self-service in the contact centre
Interactive Q&A – Live questions from the audience
Topics to be discussed
The best places to automate the customer journey
Where NOT to automate
Voice self-service
Speech recognition
Proactive messaging
Automated payments
PCI compliance
Process improvement and automation
Customer surveys
Top tips from the audience
Interactive questions and answers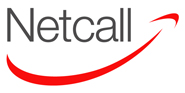 This webinar is brought to you by Call Centre Helper and is sponsored by Netcall.
Original Webinar date: June 2013