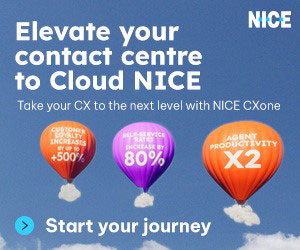 Customer Journey Maps are a fantastic tool to help improve the customer experience. But they can be very difficult to put together.
There are so many touch points, so many channels and so many routes that customers can go down. It can be a real headache to get the team to agree on the best customer mapping.
In this webinar we go beyond the traditional brainstorming and post it notes to look at tried and tested ways of making customer journey mapping easier.
Agenda
Introductions – Jonty Pearce, Call Centre Helper
Alex Mead, Customer Service Experience Leadership & Transformation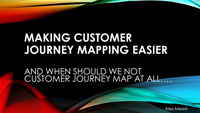 Martin Wright, Customer Journey Consultancy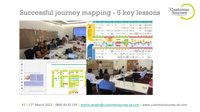 Brian Mistretta, NICE CXone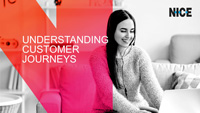 Topics Discussed
The Latest Thinking in Customer Journey Mapping
Mapping Existing Processes and Call Flows
Simplifying the Customer Journey
Customer Touchpoints – Mapping across Phone, Email, Chat, Messaging and Other Channels
The Use of Customer Personas
The Best Way to Conduct a Journey Mapping Workshop
New Software to Help the Process
Automating Customer Journey Maps
How Other Contact Centres have Simplified their Customer Journeys
Top tips from the audience
Winning tip – "You can learn a lot from your customer by analysing the data from your website. If customers are clicking on something a lot, think about how can you make that information more readily available for the customer with minimal clicks. The least amount of work the customer has to do to get the answer will in turn reduce contact. People get bored of looking so then e-mail/ call/ live chat" thanks to Katie26
Original Webinar date: 17th March 2022
Panellists

Alex Mead
Customer Service Experience Leadership & Transformation

Martin Wright
Customer Journey Consultancy

Brian Mistretta
NICE CXone

Jonty Pearce
Call Centre Helper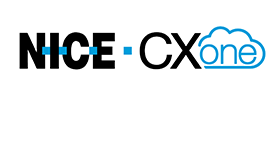 This webinar was brought to you by Call Centre Helper and is sponsored by NICE CXone