Want to know what you should be investing in, technology-wise, over the next 12 months?
Let Adam Faulkner advise you as he identifies the technologies he believes are set to make a big difference for contact centre operators during the coming year.
Each year we think it's important to track what we believe will be the key trends driving technology deployments in the contact centre industry.
What's interesting for us is seeing how quickly some technologies move from being future trends into standard solutions that play an active role in most of the contact centres up and down the country. It wasn't long ago, for example, that we were highlighting IP-based solutions as technologies to watch out for. Now they figure strongly in the majority of contact centre technology stacks.
So what do we see as the key technology trends for 2008? Below you'll find a digest of our top five, plus a few words on how we see them fitting into the contact centre space.
1) Self service that really works
A distinctive characteristic of successful voice self-service applications is that they're always designed around caller needs. Design should be user-centric, giving the caller quick and easy access to the service they require. The most successful applications demonstrate clear user benefits, often in terms of security, privacy, convenience or cost of service. Along with delivering caller benefits, self-service solutions can also support corporate objectives around providing a consistent customer interaction and corporate image.
We're now finding that the latest natural language-based speech technology is already making it possible for organisations to replace frustrating touch-tone systems with intelligent speech front-ends. These can speed up the customer authentication process, as well as provide a rapid and comfortable solution for transactional customer enquiries.
An example is the self-service payment solution recently implemented by BCW Group plc, a leading credit management company. Here, a speech solution has achieved payback in just six months because it gives customers a secure and discrete way of making debt payments at a time that suits them best. It's proved a successful project, with customer usage far exceeding initial expectations.
2) The means to find out what your customers are thinking
2007 saw the first UK roll-out of a web browser-based 'customer feedback' approach that we believe will significantly change the way contact operations collect and process customer feedback.
This new generation of feedback technology uses short, context-sensitive dynamic surveys to capture information from customers across a range of channels. It helps organisations make informed business decisions by capturing and analysing customer feedback – and the context in which it was provided – in real time.
It's certainly already proving valuable for Leeds City Council, which found that traditional postal-based customer surveys were costing the organisation over 5 per survey to collect, and that the resulting data was often out of date by the time responses were analysed.
The Contact Leeds team now has an approach in place that delivers immediate feedback based on what customers are saying today. This best practice framework enables the team to respond to customer needs rather than operate a more traditional, service-centric contact approach.
3) Streamlining of the agent interface
It's frustrating that most contact centre agents still have to spend too much time logging onto different internal systems and jumping between applications, keeping their callers waiting on the phone. This is a direct result of the complexity agents face when having to use anything between five and ten separate IT applications while trying to deal with the day-to-day needs of customers.
We've effectively left agents to handle all the applications integration during the call, and it's not unusual for what seem like simple tasks to involve up to 20 different process steps and nine system swap-overs. However, using some of the latest user interface and service oriented architecture (SOA) techniques, organisations can now start to optimise their agent desktops and implement best practice templates to speed up operational processes.
During the next year we expect to see the wider deployment of a new generation of clean and intuitive agent desktops to increase agent productivity by an average of 30%. The focus here will be on increasing the proportion of 'value' to 'non-value' activities during an interaction. The use of these new desktop approaches should also help considerably in reducing the 50% of agent training time that is currently spent on basic IT tasks rather than on customer service skills.
4) The acceleration of multi-channel
It's probably fair to say that most companies' multi-channel service capabilities haven't kept pace with the growing consumer requirement to contact organisations when and how they want to. However with 13 million UK households now possessing broadband connections, most UK consumers now have an expectation of near instant response, irrespective of the channel they're using.
Resultantly, there's a growing requirement for organisations not only to support multiple customer contact channels, but also to provide consistency across them – whether it's voice, e-mail, interactive voice response (IVR), speech, web or text.
However, it's not enough just to offer a multi-channel capability. To really benefit, you have to do it well by offering a quality and consistent customer experience across all channels. Technology is obviously an enabler for this, but it's also essential that you get all your people and processes in place to make multi-channel customer interactions really work for both your customers and your own organisation.
If you can get your multi-channel approach right, there are benefits for both your business and your customers. Using multi-channel correctly can reduce the cost of customer transactions, particularly with self-service and automation, while multi-channels can also provide an extended platform for revenue gains and growth.
5) Mainstream SIP
The next year will also see an acceleration in the deployment of IP telephony in the contact centre – particularly solutions based on the session initiation protocol (SIP) that use enterprise software, instead of traditional automatic call distributors (ACDs), to route and control customer interactions.
SIP now has the potential to significantly redefine the total technology cost of ownership (TCO) within the contact centre environment, allowing the deployment of standard, lower-cost gateways and SIP phones instead of more expensive proprietary equipment. With SIP, organisations can go beyond their hybrid Internet protocol (IP) implementations.
The ability to use standard servers and SIP-based gateways and phones will have a dramatic impact on overall TCO, initially perhaps 25% less than traditional proprietary offerings and potentially up to 50% as the SIP standard extends to include broader multimedia capabilities.
According to the analyst group Gartner, we'll see a growing number of organisations investigating contact centre infrastructure innovations around SIP, SOA, mobility, rich presence and collaboration technologies.
For some organisations these areas will be immediately attractive; others will continue in the short-term to rely on the functional richness and security of their proprietary technology stacks.
Irrespective of this, 2008 will – in our opinion – turn out to be the year when SIP really takes its place in the contact centre technology environment.
---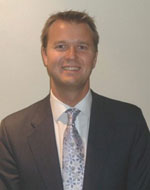 Adam Faulkner is founding director at the consultancy Sabio
Tel: +44 870 163 1000
Website: www.sabio.co.uk