How is the contact centre viewed by the wider business? Is it seen as a strategic hub of information and insight about customer attitudes, upon which decision makers within other departments can make informed decisions? Or, is it perceived to deliver customer service yet provide little else back in terms of added value to the rest of business?Craig Pumfrey suggests that you may be missing an opportunity to improve the quality of customer service and also make a highly significant contribution to the rest of the enterprise.
Capturing customer feedback
Every time a customer interacts with an agent they more often than not provide highly valuable clues, facts, opinions and recommendations about your products, services and even your competitors.
This information, if filtered and captured properly, can be a goldmine to the rest of the business.
The age of analytics
The age of analytics has arrived, as The Harvard Business School explains, "More and more companies are using superior insight into customer data to make better, faster and more strategic decisions about everything from marketing to the supply chain to product development."
The interaction analytics toolkit
The main techniques of a multiple speech analytics toolkit will typically include:
Stereo recording to record the agent and customer separately, enabling more precise analysis.
Phonetic indexing to create an indexed voice database with excellent analytics throughput and accuracy, enabling free text search for specific words or phrases.
Emotion detection spots stress and anger in calls by either the customer or the agent.
Talk pattern analysis identifies periods of silence and talk-over in a call between the customer and agent.
Customer feedback enables customers to leave post-call feedback that can be used to correlate their experiences with internal quality and customer satisfaction metrics.
Call-flow analysis indicates CTI events such as 'hold' and 'transfer' durations, queue times and customer hang-up.
Screen content analysis captures any type of agent screen activity or any other information that appears on an agent's desktop application.
Business data provides access to data from other ERP/CRM/BI sources in the enterprise for inclusion in any analytics query or report.
Using analytics to gain the competitive edge
"Competitiveness increasingly depends on the ability to detect critical events sooner and respond to them faster," commented the analyst group, Gartner, and there are many examples of how contact centres are using interaction analytics to achieve this across the enterprise.
Finding reasons for customer churn
One telecommunications company had a problem with customer churn. Using phonetic indexing to drill down through more than 170,000 daily interactions (60,000 of which were inbound calls) it was found that the word 'expensive' was common to many of the calls where the customer had churned. Further investigation also found that in the interaction where this word was used, the name of a certain competitor was often referenced. The company was able to respond quickly with a counter campaign.
Case Study: How FedEx used customer insight to improve decision making
One of the pioneers in using interaction analytics to shape business decision making is FedEx Custom Critical who initially implemented analytics to extract insights from interactions at its contact centre with the goal of improving customer satisfaction.
FedEx Custom Critical sometimes receives calls from customers requiring different shipping services. By using analytics the operations department was able to word spot to uncover the need for new services to a new geography with revenue potential.
Virginia Albanese, VP Services at FedEx Custom Critical commented on the use of interaction analytics, "We have found that it's a great tool to improve driver satisfaction and retention, uncover the need for new services, and implement proactive issue resolution with customers." She adds, "This is the most exciting and the most usable technology that we've implemented in the last few years, because we've gone outside the operations. …If you open your eyes, the possibilities are endless."
Contact centre to Smart centre
Contact centres are in the midst of discovering a new role for themselves within the enterprise. With interaction analytics the contact centre can take the lead in proactively and reactively raising problems, issues and opportunities that can be highly valued by colleagues around the company.
Think not only as a contact centre manager but as a manager providing valuable insight to the rest of the business.
---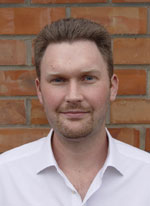 Craig Pumfrey is Director of Marketing Communications at NICE Systems (www.nice.com)