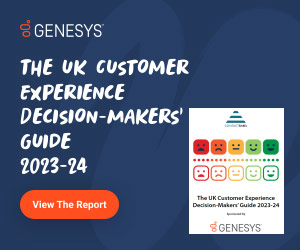 SIP (Session Initiation Protocol) is helping contact centres to transform the way they communicate by providing an affordable, reliable, and simple alternative to the desk phone.  We asked a panel of experts for their views on how SIP is changing the contact centre.
Businesses are recognising the benefits of true unified communications which works in a way that suits their individual requirements. Instead of making the phone ever more complicated and expensive, SIP integrates the phone with the computer and enables contact centres to work more efficiently and yet, at the same time, it's saving them money.
Contact centres find it cost effective as it eliminates the need for pricey contact centre desk phones without sacrificing functionality. Once SIP is in place new features can be added through a simple software upgrade rather than costly hardware upgrades.
Lower price tag
The SIP price tag is very appealing to cost-conscious managers. In fact, the retail price is roughly half that of a basic IP phone and a fraction of the more advanced models.
The reliability factor is also boosting adoption rates in contact centres. SIP utilises the functionality of a rich call control client at the desktop yet still delivers a high quality audio path. The Interaction SIP Station boasts a dedicated audio chip set to eliminate issues such as lost or choppy audio which often occurs when traditional IP phones or softphones are used in conjunction with USB headsets.
The easy-to-use call control functions are allowing contact centres to operate more efficiently as transfers, conferencing, one-button recording, queue visibility and caller details are provided by a rich client application running on the desktop rather than on a small display and programmable buttons on a telephone.
Contact centres are embracing this new approach to communications and are achieving significant cost savings by deploying it across their entire operations. They are paying less yet they are experiencing a significant improvement in functionality.
Dave Paulding, Regional Sales Director UK, Middle East & Africa, Interactive Intelligence (www.inin.com)
SIP is an important transport technology that can help improve flexibility, lower cost and improve resiliency.  However, care must be taken not to overplay its ability to 'transform' contact centre operations because, at the end of the day, it's simply an enabling technology.
Claims that an investment in SIP can generate its own ROI need to be looked at carefully.  Because while it's true that, for example, SIP trunking can be cheaper and a great deal more flexible than traditional TDM trunking, SIP by itself won't deliver new functionality.
Remote working, for example, is possible with or without SIP.  And leading contact centre applications, such as Aspect's unified communications for the contact centre applications, generally sit on top of the transport layer and are transport agnostic.  So in summary, SIP is an important enabler – but business issues, processes and customer needs are the real drivers of change in modern contact centres.
Tony Hesketh, Director, Solutions Consulting, Aspect (www.aspect.com)
With the voice over IP community rapidly adopting SIP as the preferred industry standard, its importance to contact centre operators has grown way beyond that of simply a signalling protocol.
Support for remote working
Because SIP is able to easily support geographically dispersed contact centre operations, it makes it far easier for organisations to set up and manage remote workers, as well as centrally manage a virtual network of centres.  Its popularity has also led to a huge rise in the availability of cheap (i.e. under £100) SIP compliant handsets, saving operators thousands and even tens of thousands of pounds on handset costs.
Compared to traditional TDM solutions, SIP-based equipment has reduced both space requirements and the cost of hardware, power and cooling, while SIP trunking has delivered significant advantages in terms of flexibility, resilience and cost.  Through its native ability to support collaborative multichannel IP communications, SIP also enables operators to rapidly set up innovative services such as web click-to-call, IM with presence and voice-enhanced e-commerce.
Finally, SIP-based network operators are able to provide a range of network-based services not easily available on TDM networks that can benefit contact centre operators – such as geographic number portability and flexible and user-controlled call routing plans which can support virtual contact centre operations and disaster recovery, where calls can be quickly re-routed to alternative locations.
William Gray, Managing Director, Macfarlane (www.macfar.co.uk)
Let's not forget that SIP is a technology; it's just an enabler. But it provides two overwhelming advantages that contact centre decision makers need to understand.
The first is the freedom of choice in hardware and software, which creates the cost savings that first got contact centre managers to sit up and take notice of SIP. As SIP is an open standard, it interfaces with any other SIP-based platform, device or application. The resulting freedom of choice gives greater flexibility, easier integration and faster deployment.
The second is that SIP is essentially agnostic. This gives it the ability to handle much more than just voice and this is really what makes SIP a game-changing technology. Using SIP, companies can move beyond simply doing things better, faster or cheaper to providing new services that drive customer satisfaction and agent effectiveness to entirely new levels.
SIP also provides an easy means to reach deeper into the organisation to connect subject-matter experts, branch offices or home-based agents. The contact centre becomes "dynamic", expanding and contracting as demand, expertise and resources dictate.
Charles Lee, Senior Product Marketing Manager, Genesys (http://www.genesys.com/uk)
---
Is SIP technology used in your contact centre? Let us know how you got on with it in an email to Call Centre Helper.