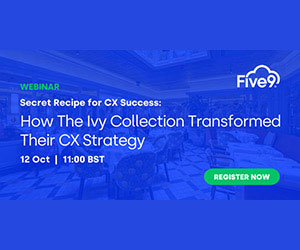 Whether it is streamlining support for customers or how agents interact with the rest of the organization, improving efficiency is top of mind.
PAR Technology, a Five9 customer, provides point of-sale hardware and software to 100,000+ restaurants worldwide.
When PAR initially looked for a contact centre solution, company leaders knew it needed to be cloud-based as they planned to work from home in case agents could not make it into the office.
This past year has been challenging for many and the challenge arose for PAR to enable its agents to work from anywhere. Moving to a cloud-based solution with Five9 and Zoom Phone allowed just that and provided more flexibility with integration across the board.
PAR has been able to keep track of its agents and increase efficiency with metrics such as average speed to answer and average handle times. Surpassing expectations, these metrics have improved since PAR shifted to a work-from-home environment.
And from a business perspective, PAR has achieved more flexibility with Five9 and Zoom Phone being a cloud-based solution. Employees are more willing to sign up for different shifts, overtime, or even holidays, and agents are able to work within their own home environment.
"The integration with Five9 and Zoom Phone has helped our agents respond to our customers' needs much quicker," said Bernie Salvaggio, IT Director, PAR Tech.
"They are able to look at their screen and immediately see the availability of the experts they might need to reach out to."
With Five9 and Zoom Phone, PAR has been able to achieve:
3-minute reduction in average speed to answer
40% reduction of unsolicited calls
20% drop in average handle time
As the "new normal" has shifted the work environment, PAR will continue to analyze when it is safe to bring agents back into an office but, in the meantime, it will continue to have agents work from home.
The company is very happy with the flexibility its cloud-based solution with Five9 and Zoom Phone provides.
This blog post has been re-published by kind permission of Five9 – View the
Original Article
For more information about Five9 - visit the
Five9 Website