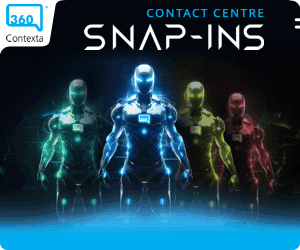 Business trends have a habit of coming rapidly into and out of fashion in equal measure. Take the quantitative analytics to qualitative analytics trend, for example, or the great RS232 cable unplugging of limited contact centre ACHT, queue, hold, call transfer and disconnect metrics.
Today, the voice of the customer is still very much alive, but knowing why customers are calling, chatting and emailing, together with measuring response and ease of customer access, is highly challenging for many contact centre leaders.
With customer expectations at an all-time high, having the right answers at the right point in time, with optimised processes and automated channels, is paramount.
While the challenges are numerous and the business is dynamic, change is the only constant.
Keeping people, processes, governance, product and competition in sync is critical, as is keeping knowledge and processes harmonised across all channels and service bearers, whether human, self-service or automated. Service delivery and competitive advantage depend on getting this right.
With today's focus on NPS, CX, S-SAT, friction, effort and opportunity scores, we have a real-time feedback loop that ensures that all content, skill, knowledge and process is harmonised. But is it truly digital, or standardised or automated? Is it impartial, or subject to the emotions and points of views of an agent or customer?
Conversational analytics plays a transformational role in this field, allowing organisations to move beyond the highly dubious datasets that come from agent drop-down fields, free text fields, automation platform reports (that, of course, have a vested interest in telling you everything is working just fine…don't worry) and emotional points of view.
What Bob thought was different to Bill, Burt and Brian. Oh, and the Bot.
What is needed is an agnostic platform that can snap into an existing infrastructure, capture all channels of conversation, and transcribe, index and analyse with AI-fuelled conversational analytics. That is all the conversations, including topics, intent, sentiment, actions, questions, tone and many more.
Markers could be searchable and combined, and would enable and democratise an intuitive search engine. Think of it as Google that enables your entire teams' call centre ops, central analytics, compliance, sales and product marketing.
It allows your teams to ask questions of the platform and query millions of calls, chats and video sessions, and gain real and immediate insights into all the key metrics and trends from an impartial, unemotional and standardised format.
For more information about Contexta360 - visit the
Contexta360 Website