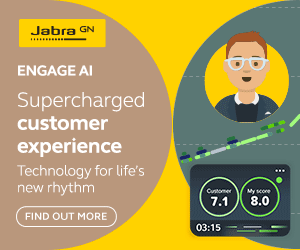 Video is Where Work Happens
In today's hybrid working world, 80% of all meetings are fully virtual or hybrid, with only 20% happening fully in person. Video is where we create relationships and do business.
Employees Feel Disconnected From Their Leaders
Did you know that 1 in 3 employees currently feels disconnected from their leader? With employees working in a wider range of locations, leaders must be looking for new ways to spark meaningful connections with their employees.
Leaders can Lead Better With Video
In a joint study from Zoom and Forbes Insights, 55% of executives said they believe videoconferencing enhances their ability to increase employee engagement, ultimately concluding that video provides "greater intimacy in working relationships – both internal and external," as well as "superior communication and understanding."
How We're Seen on Video Impacts Perceptions of Trust and Credibility
The quality of our video has wide-ranging impacts on our relationships, productivity, and even health. Similarly, it impacts whether people find us trustworthy or credible.
In fact, 62% say they're more likely to have a negative perception of a brand if they publish poor-quality video. Insufficient video quality can also impact our personal brand.
Take Back Control of Your Image With Intelligent Video
Personal intelligent video cameras, such as the Jabra PanaCast 20, provide hybrid working experiences unmatched by built-in cameras or standard webcams.
With the ability to adjust for poor lighting, keep you centred in frame, and provide the best video quality available, you can take back control of your image and show your true self, inspiring trust and confidence in everyone with whom you interact.
This blog post has been re-published by kind permission of Jabra – View the
Original Article
For more information about Jabra - visit the
Jabra Website