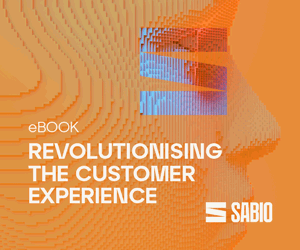 Improve customer experience by better understanding conversations between your customers and advisors.
Franky Devitt and Matt Baxter from NewDay join Sabio's Don Macdonald to chat about Interaction Analytics in Sabio's latest webinar.
Join the webinar to learn how NewDay enable success by leveraging their interaction analytics platform to make smart decisions quickly. The NewDay team will discuss their maturity in the analytics process and the value gained as well as explaining how they:
Use Speech Analytics to achieve a better understanding of the behaviours of new customers
Access the data generated
Use interaction insights to drive operational change
Register now for our webinar to find out more about how Interaction Analytics can help you gain conversational insights to improve CX.