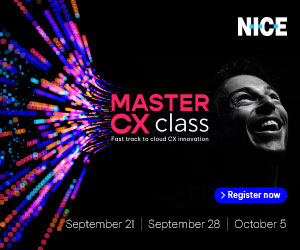 NICE has announced that LanguageLoop has implemented NICE's CXone cloud native platform to futureproof its customer experience operation and deliver an enhanced customer and user experience.
LanguageLoop is Australia's leading full-service language provider that delivers essential translation and interpreting services to customers across key industries, including finance, insurance, health, education, energy, law, business, and government.
Their contact centre team fields more than 500,000 customer interactions annually and connects customers with almost 3,000 contracted interpreters.
LanguageLoop was experiencing significant limitations in handling the required call volume and needed to move to a flexible cloud-based solution with comprehensive interactive voice response (IVR) services. LanguageLoop engaged NICE to transform the customer experience and unify its operations with CXone.
NICE CXone enables LanguageLoop to seamlessly automate its inbound interactions and quickly connect customers with available interpreters, providing an efficient solution for customers requiring essential communication services where English is not their first language.
With CXone, customers can call in and use their LanguageLoop identification number to connect with translation and interpretation services in over 190 languages.
It also seamlessly integrates with LanguageLoop's booking system and supports its dedicated contact centre staff in processing bookings for translating and interpreting services.
With the benefit of the open application programming interface (API), LanguageLoop can more efficiently productize its service and go to market quicker with a better-rounded product portfolio.
George Bisas, Chief Executive Officer, LanguageLoop, said, "NICE CXone is the ideal solution for LanguageLoop as it delivers a mature and intuitive cloud native solution that can be fully automated to deliver a streamlined service to connect customers with contracted interpreters in mission and life-critical events.
"It brings together all the individual pieces of the LanguageLoop contact centre into a more connected solution that delivers greater efficiencies for the business.
"With the support of seamless IVR workflows, CXone empowers LanguageLoop to transcend language barriers and better support its customers in times of great need."
CXone's easy-to-use interface also allows LanguageLoop to make direct and rapid changes to its solution without needing additional technical support. The LanguageLoop team can make changes, test, and deploy within short timeframes to ensure seamless experiences for its customers.
CXone also provides essential monitoring and reporting services for LanguageLoop's contact centre agents, which helps to ensure greater quality control over its interpreting and translating services.
Darren Rushworth, President, NICE International, said, "NICE is pleased to support LanguageLoop as they continue to deliver frictionless experiences that transcend language barriers.
"LanguageLoop delivers mission-critical services to thousands of customers and CXone is now a vital piece of its supporting infrastructure."
For more information about NICE CXone - visit the
NICE CXone Website