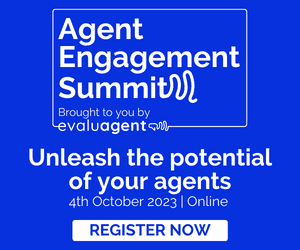 Jaime Scott of EvaluAgent shares his advice for ensuring quality standards are being met by your remote teams.
Due to the government advice that people should currently be working from home wherever possible, many companies have been experiencing a completely new way of working. This can be a very challenging time if remote working hasn't been fully embedded in your company before, particularly when it comes to maintaining service quality, for example.
So, let's share some high-level tips on how customer support leaders can maintain quality of service when their teams are working remotely and/or when they're working at home, drawing on our years of experience working remotely ourselves and with homeworking operations.
1. Right People, Right Place
To start with, it isn't as straightforward as just sending everyone home and asking them to continue working, as homeworking isn't for everyone. It's important that your remote working strategy involves the right team members.
So, whether that's part of your standard day-to-day operational practices or part of your business continuity plan, there are some core traits you need if you're going to work from home. These include:
Self-motivation
Good communication skills
Resourcefulness
Good tech skills
We all know that our working environment has a huge impact on our performance, whether that's in an office or at home. We need to feel comfortable and we need to be able to concentrate on the job at hand, and to do this we need access to the right tools.
It's not just a case of providing employees with a laptop and a headset and asking them to log on from their back bedroom when the next shift starts. These are just the minimum requirements.
It's going to be different for every organization, but being clear on those requirements right from the start is going to prevent a lot of issues.
The main requirements to focus on are:
Getting the tech right, i.e. laptops, headphones, monitors etc.
Setting up the right workspace including desk and chair
Connectivity
Connectivity is obviously a really important part of remote working, and if your core systems are not web-based and cannot be accessed online then the remote working model isn't going to work.
So, it's vital that your core customer communication systems – telephony, email and chat – can all be accessed remotely over the internet.
You should also have the right HR homeworking policy in place for consistency and guidance for both agents and team leaders.
2. Communication Is More Important Than Ever
With lots of team members now physically separated and not working side by side any more, you'll need to ensure that everyone can still communicate with one another.
Email is still the most widely used form of communication for a lot of organizations but it is not the most effective for many types of conversations.
For faster answers, co-workers, managers and leaders are now conversing virtually with one another by using a variety of new, innovative and highly efficient collaboration tools.
Some good examples of these are Slack, Skype, Microsoft Teams and Workplace by Facebook, and there are many other options out there.
At EvaluAgent, we've found Slack to be a very easy to use, powerful communication channel. It can take a while to move away from email, but it fundamentally changes the effectiveness of communication within a business and is integral to remote working.
Slack also has really good resources pages with tips and insights that we have found really useful to make sure that we are getting the most out of collaboration opportunities.
So, you really need to get a tool in place that will enable instant, fast communication within your teams. Then make sure that everyone is keeping in touch and that your staff are feeling appreciated, even though you are not able to demonstrate that face to face.
3. Don't Stop Feedback, Coaching and 1:1s
With service levels being under pressure, it can be tempting to cut the time allocated for coaching and feedback but this is a big mistake.
In a remote-working environment, it's more important than ever that you support your team because if you don't, the medium- to long-term effects will be 10 times worse than the short-term hit on service levels.
It's not an easy decision to make and it has a huge impact on dealing with customer queries, but in order to support customers, not just now but in the medium to longer term, we have to support our teams. So we have to continue to make that investment in feedback, coaching and 1:1s. We have another webinar that covers the best way to do remote 1:1s and coaching that will help you with this, plus a 1:1 coaching form template if you need that too.
4. Help Team Leaders and the QA Team to Stay in Touch and Collaborate
Our most successful homeworking clients also open up communication tools and collaboration procedures whereby evaluators and team leaders can still talk amongst themselves and can still support each other. That can be through daily stand-up huddles using systems and tools like Slack, creating a private channel that they can converse in freely, openly and honestly.
In a remote environment it can be very lonely, especially for managers and leaders, and sometimes it's even more important to ensure consistency and check QA guidelines and scorecards are up to date.
So, ideally you're still running those regular calibration sessions but doing them remotely, where people can be scoring contacts, understanding how services are being affected, developing ideas together as to how best to support the team. All of that can be done over video calls and it's a very powerful medium for having those types of conversations.
5. Keep Spirits High
The final tip is around keeping employees motivated and keeping their spirits up by looking at ways you can remotely recognize performance and motivate your teams.
Regular communication is so important but so too is the culture and leadership behaviours that bring that all to life, so these also need to be focused on in the remote-working environment.