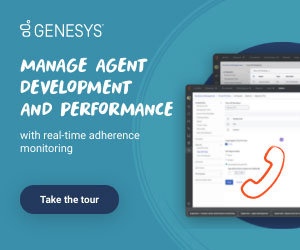 It's a common scenario: A modern organisation wants new ways to engage with customers while using fewer agents. So, leaders decide to add more self-service channels.
If this is your plan, you're likely doing it to meet customers on their channels of choice — while lowering your agent costs. This seems like a sound approach, but there are unintended consequences. For example, from 2017 to2021, consumer satisfaction with bots decreased by 10% (25% to 35%).
Adding channels to drive efficiencies in self-service has hindered the outcome of better CX instead of helping it.
Sure, you'll be able to handle more volume with self-service, but you won't necessarily know if these interactions consistently and predictably resulted in meaningful outcomes. If you don't understand and address the source of what your customers need for a better customer experience (CX), you could be making things worse.
Take education. As we become more dependent on artificial intelligence (AI) and machines as a society, education has shifted its focus to teaching students how to find information rather than learn and remember it.
Knowing how to find an answer can be useful in today's job market. But without retention, there's less depth of knowledge and less ability to make connections between disparate bits of information.
It's difficult to connect pieces of information if that information is fleeting; making new connections between ideas is the basis of creativity. The long-term impact is unknown.
When your end goal is focused on channel coverage, you might miss the bigger picture of driving meaningful outcomes. After all, customers interact with your brand — not your channels.
Get to the Moment of Truth
Meaningful outcomes are rarely achieved when a customer is angry and frustrated. And often, this happens when agents are used solely to manage escalations. Rather than think of agents as the channel of last resort, think of them as value creators.
For them to deliver on that value and solve customer problems before reaching the point of no return, those agents need intent, history, context and knowledge. The agents need the ability to get to the moment of truth.
Suppose a customer was in a self-service interaction and then forwarded to an agent. If the agent doesn't have all the relevant context to solve the problem and make that person feel heard and understood, it's often hard to drive to a meaningful outcome.
Your new channel has created an unintended consequence: an even longer conversation with an agent that doesn't lead to a satisfied customer.
Progressing from assisted service to self-service across digital channels was a priority for leading companies in 2021. But now those same companies are looking to quality of service versus more service.
As we head into the next year, companies want to provide a consistent experience as they start — or optimise — this move from assisted service to self-service. The key to unlocking a consistent experience is using data to connect the journey and channels.
A 360-Degree View Isn't Enough
With the massive flood of data pouring into businesses, you need to know how to use it to improve CX. For example, your goal might be to unify your primary systems, such as CDP and CRM solutions, to get a 360-degree view of customers.
Sounds like a good start. But, if it locks you into static data views that are hard to update and even harder to maintain as new data is added, it's much more difficult to flex as you and your customers mature.
In addition to that 360-degree view of the customer, you also need the ability to take the guesswork out of CX — in the moment. Even with a full view of customer history with your brand, it won't show you how they feel in the moment of an interaction.
And it won't let you drive those customers to the next-best action. That requires extreme agility so human decision-making and automation can work together.
You don't have a data problem; you have an insights problem. For that, you need the right foundation to make use of the right data in the moment of truth.
Eliminate the Guesswork in Becoming Data-Driven
Agility begins with a platform that lets you adapt quickly and easily. That includes the flexibility to set up and orchestrate interactions based on desired business outcomes — and accelerate human problem-solving across your organisation.
Connecting data sources and analytics on one composable platform lets you do this. And that makes it easy to continually move multiple sources of data in and out of your ecosystem.
With customer history and data in the moment, you'll have real-time, data-driven insights that empower agents — or bots — to take the next-best action. With this unique view into the end-to-end customer journey, you can visualise, optimise and analyse for CX.
A composable platform takes the guesswork out of creating great customer experiences because the data can tell you the story. And that story is driving to meaningful outcomes.
These new agile open frameworks represent a conceptual shift that allows you to focus on outcomes. Getting there requires thinking that's completely out of the box. By using AI, you can apply data to drive specific processes and customer experiences.
For example, you might want to segment customers into a "high propensity to upgrade" bucket. By using AI-driven insights, agents can finely tailor conversations and deliver more empathetic experiences.
Data-driven experiences doesn't mean that every customer is suddenly happy. Sometimes packages are lost or a product is faulty. Even when you provide a replacement product in a timely manner, the customer might not feel happy. But it's a meaningful and fair outcome. The customer knows you listened and felt you value their business.
Generating new insights from your data makes you more proactive. The pool of data continues growing; you can make increasingly accurate predictions about the next-best action and anticipate what your customers need. It's not only about how the customer is doing — it's also about how to enable agents to better serve them.
This blog post has been re-published by kind permission of Genesys – View the
Original Article
For more information about Genesys - visit the
Genesys Website