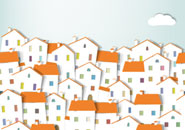 Last week, the mplcontact outsourced call centre services team was in Manchester attending Housing 2012, an event for the UK housing sector. It's a sector that's coming under increasing pressure due to continuing funding restrictions, and delegates to the event were actively looking for new ways to reduce costs while improving the service they deliver.
They asked visitors to share details on the different communication channels they are currently offered and it was clear just how quickly the sector is having to move in response to growing pressures for multi-channel contact.
Traditional telephony was still an important channel, but almost a third of contacts were now coming in via web messages and social media. Email contacts were also a significant factor.
While sectors such as housing are working to adapt to today's increasingly complex consumer contact landscape, their customers are racing ahead – especially as more of us turn to our smartphones as our primary contact device. The ability to scale contact handling to volumes without sacrificing customer service excellence is going to be a critical differentiator across all sectors – not just the housing market.
Even though organisations in the housing sector are comfortable with outsourcing services such as repairs and maintenance, it was interesting to find that around a third hadn't really considered adopting an outsourcing model for their call centre or customer service desk. Their reasons included concerns about service levels, a feeling that outsourced agents wouldn't be able to handle complex calls or manage call-outs, and fears that such a service might be expensive or difficult to introduce.
One organisation – Adactus Housing Association – is showing that it doesn't have to be this way. Working with mplcontact, Adactus now benefits from a comprehensive contact centre service that provides out-of-hours and weekend service to some 25,000 tenants across the North West. mplcontact agents can handle all job requests and associated updates concerning tenants, property and service engineer details, and also support calls around planned maintenance, anti-social behaviour, homelessness and major incidents such as severe weather.
Chris Smith, Operations Director for Adactus Housing, commented: "The feedback from our customers, internal staff and engineers is that everyone is absolutely delighted with the mplcontact service. Last year, Adactus received 50 complaints about the out-of-hours service; with mplcontact working for us, this has dropped to zero, demonstrating the professional, right-first-time service our customers now receive."
---