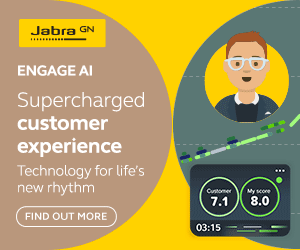 Paul Sephton of Jabra shares some interesting findings from his company's latest report on workplace productivity.
As the best connected workforce in history, technology has enabled us to communicate and collaborate globally, allowing for new levels of output and creativity in business.
With these changes, optimising productivity has also risen to become a key concern at a global level. And yet as much as technology is delivering on its promises to enhance productivity, it is also creating new challenges and distractions in the workplace, a part of the evolving office spaces and infrastructure and more complex channels for interaction.
Premised by the widely accepted shift in productivity metrics, from quantity to quality, how we measure productivity and who is responsible for it is a widely debated subject.
Jabra's 2019 study "The Technology Paradox: C-suite Perspectives on the Productivity Puzzle" reveals new global perspectives and insights of industry leaders on who is accountable for a company's productivity and how we can measure output qualitatively in today's economy.
Grounding this research is our belief that businesses excel through good leadership. That's why we've conducted in-depth research to get to the root of the office productivity problem – by asking C-level management and knowledge workers what they see as the biggest challenges when it comes to enabling better productivity in the modern workplace.
In this report, we conducted in-depth research among almost 700 C-level executives in five territories and compared the outcomes with our previously conducted knowledge worker research, in order to understand the impact that the proliferation of technology is having on workers' ability to get the job done efficiently.
Insights Summary
Our research found that while almost three-quarters of businesses say that measuring knowledge workers' productivity is important, no-one is stepping up and taking ownership of the issue.
A third of CEOs place responsibility for productivity on the board; meanwhile, over half of people reporting to the CEO believe that the CEO is responsible.
As we look to leaders as the key to shifting cultures around productivity, and the resulting effects on society, we believe it is essential to attribute the responsibility of productivity within organisations.
Identifying the right mix of workplace culture and technology will help these leaders in empowering their workforce to achieve better productivity.
We urge decision-makers to think carefully about what technologies they implement, how they mandate their use throughout the organisation, and how they build a culture where people are free to work in ways that enable them to be as productive as possible.
This takes collaboration, flexibility and a commitment to listening to knowledge workers themselves.
To understand more about productivity within your business, and how leaders are approaching this topic from around the world, download the full report below.
Download the full report here: Jabra C-Suite Perspectives Report 2019
This blog post has been re-published by kind permission of Jabra – View the
Original Article
For more information about Jabra - visit the
Jabra Website