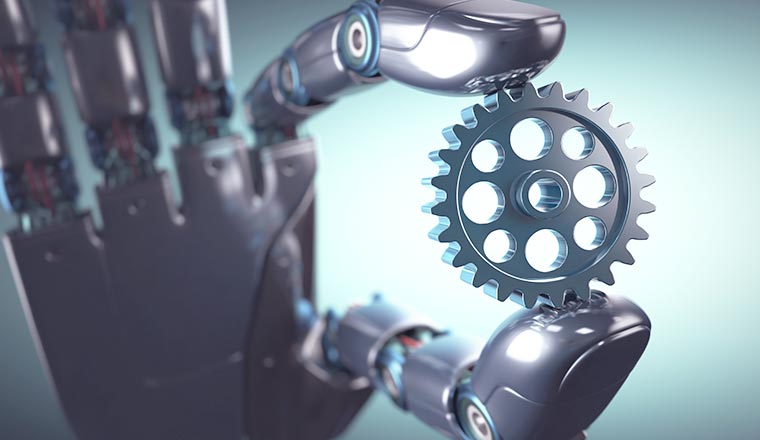 NICE has enhanced its Robotic Process Automation (RPA) platform with the incorporation an Optical Character Recognition (OCR) solution.
In an agreement with software vendor ABBYY, NICE has extended the cognitive automation capabilities of its Robotic Automation offering to include enhanced data extraction from scanned documents and images.
The OCR solution, which is the most advanced in the market, is sophisticated, automated, and fully integrated into the workflow of complex business process automations, which seamlessly transitions between fully robotic and human-supported inputs as needed. The result is more accurate, faster and higher quality textual output, enabling NICE robots to automate more tasks, while reducing operating and training costs.
One of the most challenging and expensive operational scenarios for many businesses is the manual processing of scanned documents, which, according to the Institute of Finance and Management's (IOFM) Accounts Payable Benchmark and Analysis Study, still accounts for the majority of invoices received by more than 50% of companies today.
ABBYY's advanced OCR engine, fully embedded into NICE's RPA platform, replaces the very time and labour-intensive manual processing of these invoices with an automated and rapid extraction, organisation and formatting of text, including data from within tables.
For maximum accuracy, NICE Robotic Automation displays a call-out for human input to verify the OCR reading of any unclear elements of a scanned document which may contain handwritten or overlapping text. Once confirmed or corrected, the fully automated processing continues.
At the same time, the NICE platform's artificial intelligence capabilities continually enable the robots to learn from the human intervention and evolve a growing intelligence and proficiency to manage OCR exceptions.
As part of NICE's enterprise-grade robotic process automation platform, the advanced OCR engine is fully scalable and recognises over 200 different languages. With the capability to process screen imagery from third-party applications running on remote machines, the solution enables higher quality and more robust surface automation.
Miki Migdal, president of the NICE Enterprise Product Group, says: "We are delighted to bring the most advanced and comprehensive OCR engine to our customers as part of our ongoing commitment to innovation on a global scale.
"Our partnerships with leading industry players, such as ABBYY, are key to our success in delivering the market's foremost Robotic Automation solutions.
"As business processes are becoming progressively more complex, NICE customers are staying ahead of the curve with advanced RPA, integrating the latest cognitive technologies for a more intelligent robotic workforce."
Dean Tang, CEO for ABBYY USA, adds: "Enterprises across numerous industries are realising that ABBYY solutions can immediately and tangibly impact their bottom line, allowing them to focus their human resources on other aspects of the business and compete more effectively.
"NICE is an experienced and innovative enterprise player in the global market and we are pleased to be contributing towards a smarter RPA platform."
To find out more about NICE, visit: www.nice.com
Published On: 23rd Nov 2017 - Last modified: 27th Mar 2020
Read more about - Archived Content, NICE
---