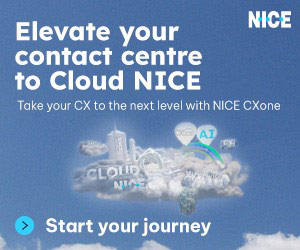 The main goal of any contact centre is to provide customers with high-quality, positive experiences that meet their specific needs and preferences as seamlessly as possible. Building relationships in this way is vital to driving long-term customer loyalty.
However, it is a challenge that has become much more complicated in recent years. This is due to a range of factors, including evolving customer expectations and an increasingly competitive business landscape, making it harder and more important than ever for contact centres to meet the high demands of modern consumers.
Small and medium businesses (SMBs) in particular face a constant battle to provide a customer service experience that enables them to compete with bigger, more established brands. With so much competition, customer service is vital to attracting new customers and retaining existing ones in order to support SMB growth.
This is compounded by the fact that the quality of customer service has never had a bigger impact on the bottom line. The vast majority of consumers (87%) are willing to buy more products if they have an exceptional customer service experience, while 81% would be happy to recommend the company to others.
The question is: how can SMB contact centres delight their customers in a way that keeps them coming back? And how can they support future growth by creating contact centre experiences that turn existing customers into advocates?
Meeting Customer Expectations
The key for SMBs is to focus on how and where customers now want to interact with brands – i.e. the various channels that are made available to them. The digital world is reshaping the way people maintain interpersonal relationships with their friends and family, and the ever-growing reliance on technology is also impacting how people communicate with businesses.
While the likes of voice and email used to be the preference, today's generation of Millennials (ages 24-39) and Generation Z (ages 8-23) consumers are driving digital-first omnichannel interactions through channels such as text, AI-powered chatbots and social media messaging. For example, 84% of Millennials and 90% of Gen Z prefer to use digital channels, with only 16% and 10% respectively preferring voice.
What's more, nearly 60% of Millennials and Gen Z have used private social messaging for customer service, compared to 38% of Gen X (ages 40-55) and just 19% of Baby Boomers (ages 56-74). These younger consumers are also more likely to agree that chatbots make it easier and faster to resolve their issues, as well as being the generations that are most likely to have used AI for customer service.
Of course, it is not just about chatbots and social media messaging. There is now a plethora of mobile and digital channels available – along with more traditional options – and consumers expect to have access to the speed, ease and convenience that these digital options provide when engaging with companies.
Not only that, they also expect to be able to seamlessly jump between different channels without any break in the interaction.
With so many competitors available to those customers that don't receive the service they expect, the onus is on SMBs to meet their needs and provide the types of experiences that consumers have become accustomed to.
Digital-First Takes Hold
What's clear is that adopting a digital-first approach and philosophy to customer service has become essential. This now plays an instrumental role in customer satisfaction and retention, enabling businesses to connect with customers how and where they want to connect and generate long-term advocacy.
It also impacts business growth, as the very nature of digital channels makes it easy for consumers to voice both their displeasure and support of a brand to a broad audience.
As such, modern service must be provided as part of a holistic, omnichannel environment that unifies digital and legacy channels – thereby enabling anytime, anyhow and anywhere conveniences.
The key is to make it easy for customers to get the personalized help they need by engaging them via convenient digital, mobile and social channels – all as part of an integrated strategy that offers smooth "channel hopping."
Through a digital-first omnichannel approach customers will be able to hop from one channel to another and receive a seamless cross-channel service. They get the convenience of leaving an interaction on one channel and picking it up where they left off on another, providing a level of service that will keep them coming back.
This can be supplemented by omnichannel routing on the back end, which assigns customers to agents based on factors such as the agent's skills and the customer's needs and waiting time.
The result is that customers get to the right agents at the right time, regardless of the interaction channel, thereby decreasing average handle times and improving customer satisfaction.
Ultimately, digital communication is a staple in customers' lives and they expect businesses to be a part of it. The vast majority (93%) of consumers look for seamless, digital-first omnichannel experiences and the need for services that provide convenient, always-on interactions is only going to become more acute in the future.
By understanding the nuances of what customers demand and embracing a digital-first approach, SMBs will be able to foster more positive and meaningful connections.
With digital interactions now second nature for most people, providing an omnichannel experience is the key to unlocking the potential of customer service and turning customers into long-term advocates that support business growth.