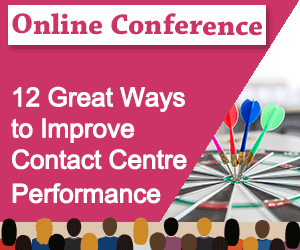 Click here to view the replay
Are you looking to improve performance in the contact centre?
Whether it is quick wins or long-term gains, improving efficiency or driving up customer satisfaction then this webinar is for you.
Our panel of experts discussed 12 Great Ways to Improve Contact Centre Performance.
Agenda
Introductions – Jonty Pearce, Call Centre Helper
Peter Massey, Budd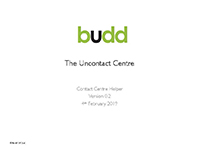 Patrice Orenes-Lerma, Diabolocom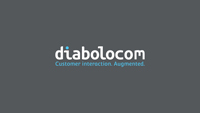 Topics to be discussed
Improving Contact Centre Performance
Driving up Customer Satisfaction
Improving Efficiency
Improving Quality Scores
Moments of Truth
Eliminating Pain Points and Unnecessary Contacts
Using Self Service to Automate Tasks
First Contact Resolution
Quick-Wins and Longer-Term Gains
Use of Technology to Improve Performance
Top Tips from the Audience
Winning tip – "It's about how you deliver what you hear – We have a Great things happen when you listen initiative – so you take the feedback and then advise what you did as a result of it – so for example if there were training issues or broken processes – you advise you said xxx here what we did – we had x training sessions, we changed the process to this, so the employees know that what they are raising is being actioned" thanks to Michelle43
Original Webinar date: April 2019
This webinar was brought to you by Call Centre Helper and is sponsored by Diabolocom.
Click here to view the replay.
---