Webinar on improving Customer Satisfaction.
Looking for new ideas to improve Customer Satisfaction?  Want to provide better service to your customers?
In this webinar we shared five secrets to improve customer satisfaction.
These are practical strategies that you can take away and use in your own contact centre.  They have been gleaned from many award-winning contact centres.

Agenda
Introductions – Jonty Pearce, Call Centre Helper
Five Strategies to improve Customer Satisfaction (Part 1) – Paul Weald, Deloitte Consulting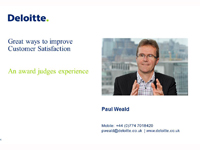 Five Strategies to improve Customer Satisfaction (Part 2) – Michael Gray, Ultra Communications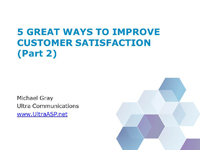 Winning tip – "Make sure everyone in your company understands the impact they have on the success of the business. Show how their actions affect the customer experience as well as the cost to the business." Thanks to Victoria
Interactive Q&A – Live questions from the audience
Links;
Topics to be discussed
Boosting customer satisfaction
Motivating employees
Customer feedback
Customer surveys
Web chat and social media
Employee feedback
Proactive customer service
Use of new technology
Top tips from the audience
Interactive questions and answers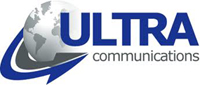 This webinar is brought to you by Call Centre Helper and is sponsored by Ultra Communications.
Original Webinar date: January 2013