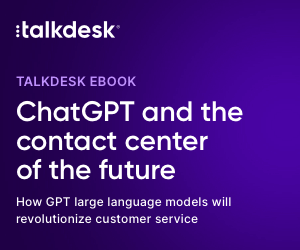 Rectangle Health has selected Talkdesk CX Cloud as its contact centre solution for customer service and customer implementation operations.
Rectangle Health selected Talkdesk CX Cloud for its ability to drive increased agent effectiveness, provide operational flexibility and overall call quality consistency – therefore increasing overall customer service efficiency.
With easy CRM integration through Talkdesk for Salesforce, Rectangle Health successfully unified its sales and support operations for its more than 60,000 healthcare clients and received increased visibility into key performance indicators and metrics critical to meeting expected service levels.
"We greatly value the trust healthcare providers have put in us to help them drive patient payments, so providing them with a positive and consistent customer experience is a responsibility we take seriously," said Joe Rocchio, vice president of operations, Rectangle Health.
"While our industry expertise and patented technology set us apart in this highly competitive marketing place, our ability to provide superior support by leveraging innovative solutions allows us to foster customer loyalty."
"The agility, flexibility and stability of Talkdesk CX Cloud allows us to more easily manage customers' needs through their product innovation and seamless integrations in an easy-to-use and comprehensive solution."
Rectangle Health leverages Talkdesk CX Cloud to gain visibility and metrics into customer calls, tools for increased agent efficiency and a seamless integration with Salesforce.
Talkdesk for Salesforce easily connects with its growing customer database to reduce average handle time and caller wait time by providing agents immediate access to caller information through automatic screen pops.
Additionally, Rectangle Health benefits from accurate, real-time reporting through Talkdesk Analytics and Insights, providing crucial business intelligence to look ahead and set proper service levels with advanced forecasting.
With comprehensive reporting and customizable API-based dashboards, Rectangle Health has the ability to monitor and optimize its team's performance and positively impact customer satisfaction.
Customizable dashboards offer live views of performance against service level agreements (SLAs) and key metrics to easily identify areas for improvement to coach agents and improve customer experience.
"Customer service is a cornerstone of businesses today, yet many businesses are not arming agents with the tools they need to succeed, or the ability to learn and improve via visibility and metrics," said Tiago Paiva, chief executive officer, Talkdesk.
"Talkdesk was able to support Rectangle Health's agents, giving them the chance to do their job more effectively and efficiently, generating better bottom line results for the business overall."
Throughout the pandemic, Rectangle Health has leveraged the flexibility of Talkdesk cloud solutions to move its customer service and implementation operations online to remote working environments when needed, in order to fully safeguard the health and safety of its employees.
Talkdesk's agility provides business continuity peace of mind to Rectangle Health employees and its customers.
For more information about Talkdesk - visit the
Talkdesk Website